Yummy Donut Factory is a fun cooking game that helps to cook donuts. For the fun fact i love donuts to eat and cook too. After first glance I could not resist to play this game. Game looks cool and fun. So let us get into the game.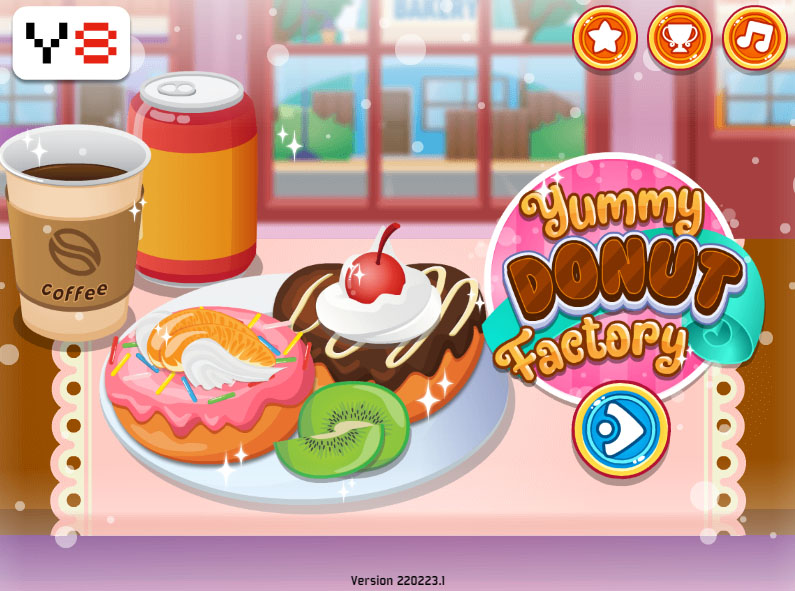 As usual we have to follow the task list step by step to prepare the donuts.

Recipe
Mixing
Baking
Garnish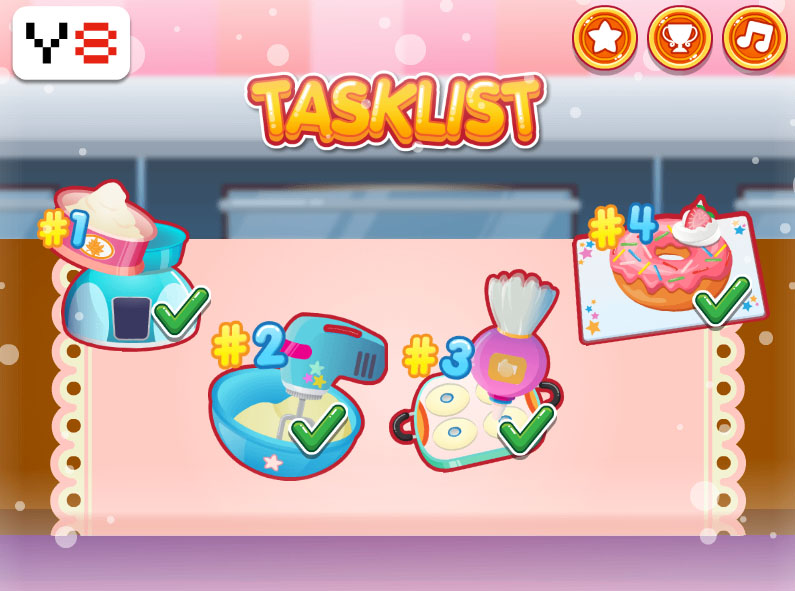 As we all know, cooking donuts is really simple, but you have to select the ingredients correctly according to weight which specified in the recipe. Just select amount of ingredients shown in the list for example, 6 parts of flour, 2 cheese cubes etc.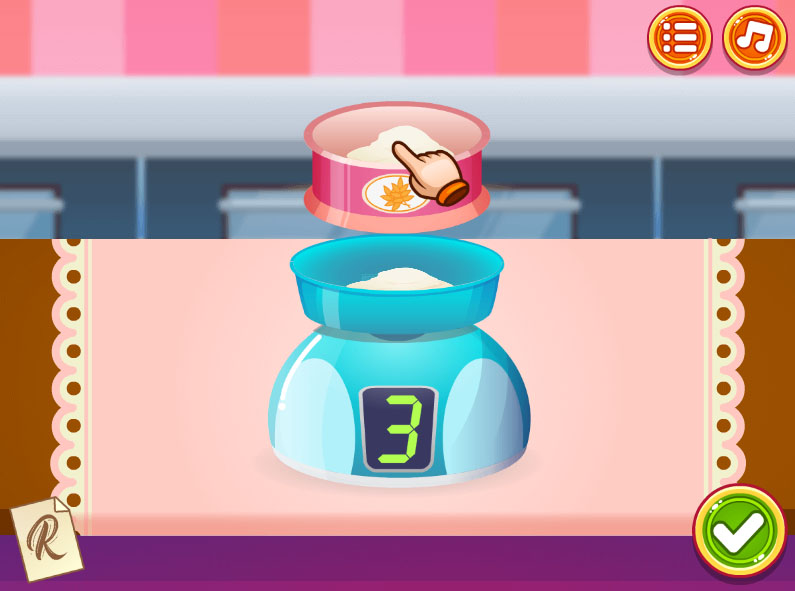 Mix all ingredients with egg beater to make the perfect dough. We can create different shapes which we like with the help of molds and bake the donuts.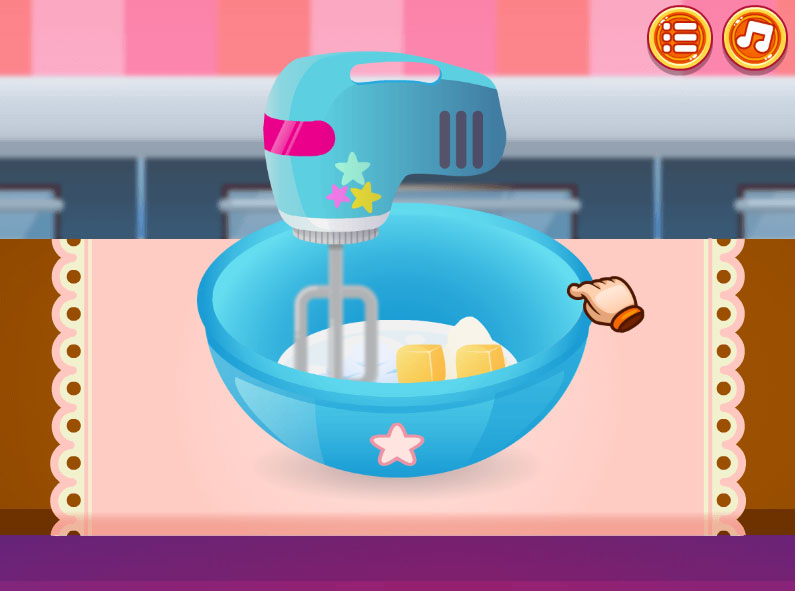 We have four shape of molds to bake donuts, we can select any of the we like.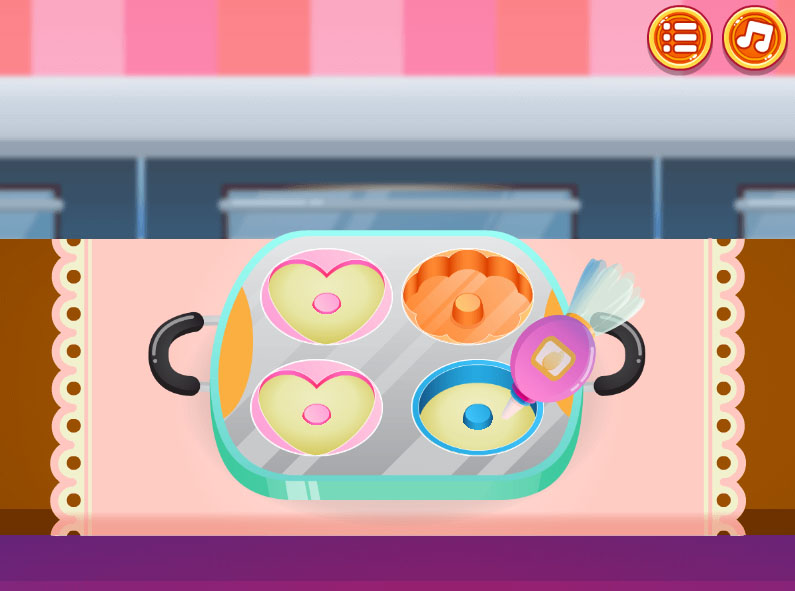 Next step is to bake the donuts for 10 mins in 400 degrees on microwave.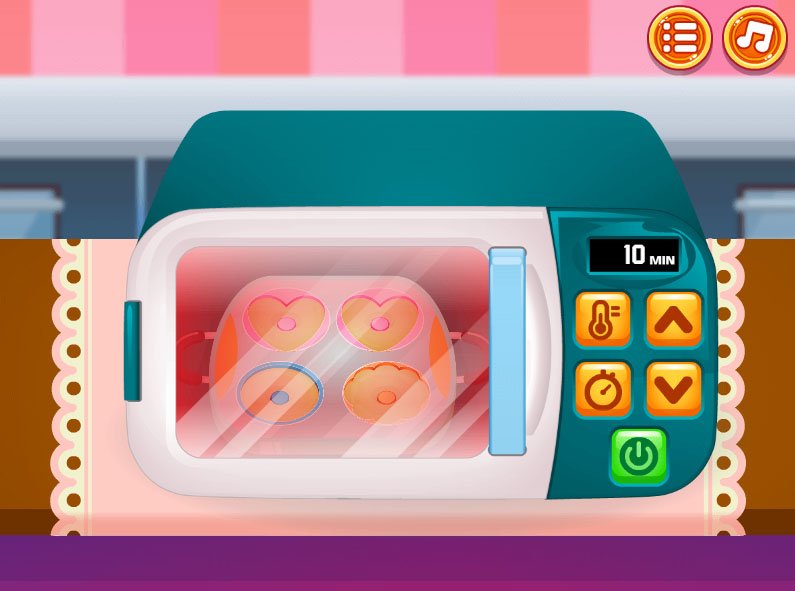 Finally after baking let us decorate by adding on some sweet goodies, such as candies, sprinkles, frosting, and many more.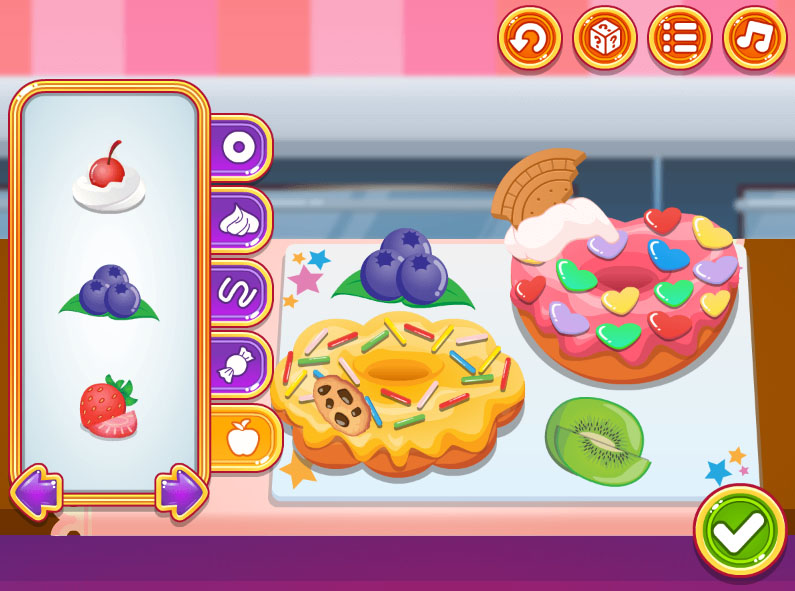 You'll be the best donut baker ever! Play more games only on y8.com

How do you like this game?
Loved it
Good
Can do more