Are you excited to play an exciting battle of tanks? This game has the fun and excitement of playing tank against tank…It's basically a tank survival game!

How many levels can you survive without dying?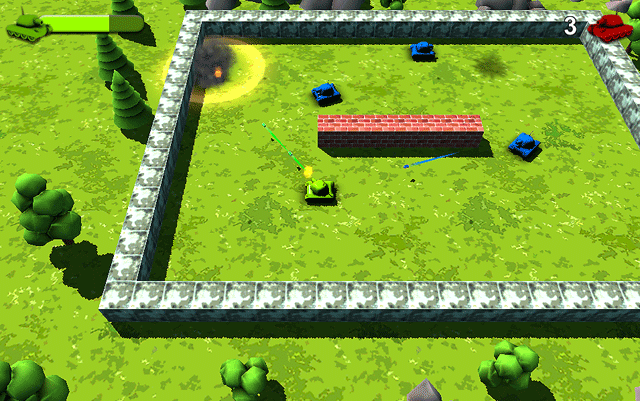 Game starts with battle against opponent tanks within close walls! Watchout! those shots bounces off the walls!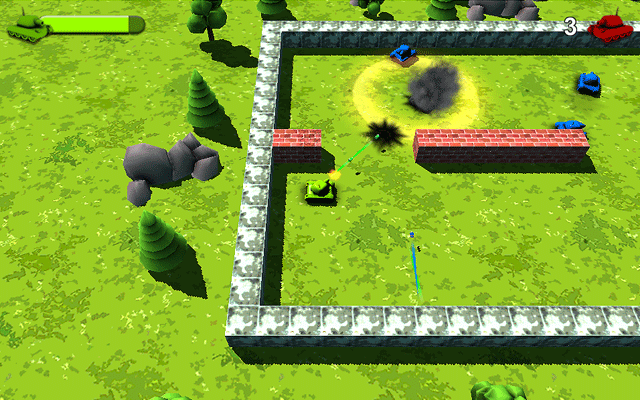 Exciting shooting battle! Destroy those opponent tanks! It gets harder as you reach levels 3 and up!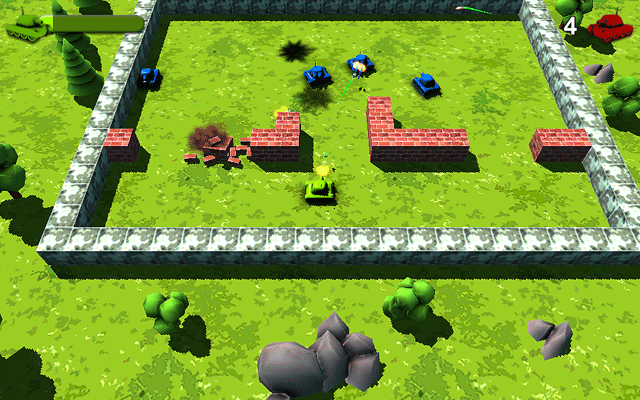 Make sure you use those walls to hide from barrage of shots from enemy tanks! Use those walls effectively as your defense!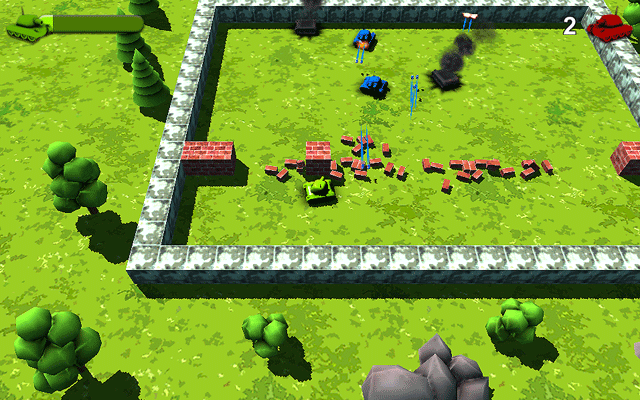 Wall gets destroyed eventually …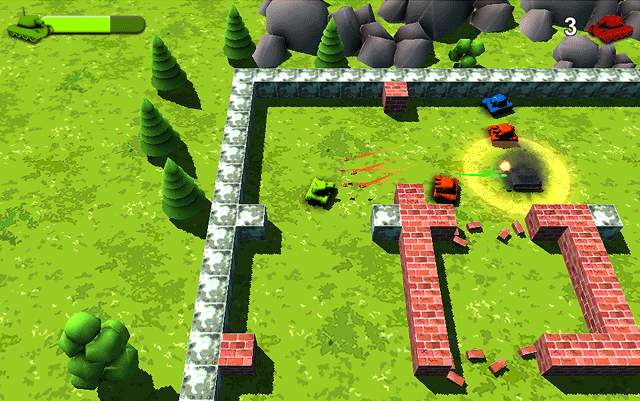 Those red tanks delivers nasty tank shots so you must manage to destroy them quickly or avoid their shots!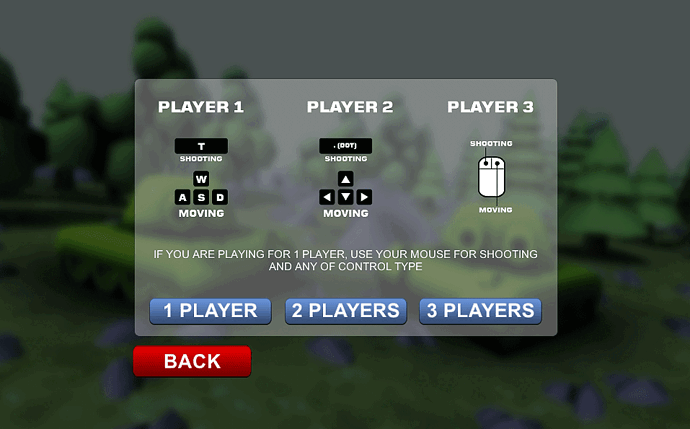 This game can be played solo, with a friend and up to 3 players! Play it with a friend as Coop or against your friends by choosing Deathmatch!
Play and beat the highscores with Y8 high score feature! And set your own game feats with Y8 achievement feature!
Have fun playing it only here at Y8.com! Enjoy this game and Play it here