Timore is a game where you know the scarejumps will jump directly into your mind and haunt you all nights from now on! Way scarier and released years before the scary movie IT, Timore can spook of the crazy scary clown, the movie director and even the testers who played the game! It's true, many people refused to play Timore due it's creepy package of scary dolls, screechy doors, and empty halls!

No one really knows how Timore was created, but rumors say the horror game is a true result of a developer being scared at least twice per day. Sometimes even by drawn mice! That's why Timore game was created, to help people like him, and game developer around to accept the true mystery within the fear.
Armed with a flashlight on start, put in pitch-black house of course, your job is to advance in this game without summoning Timore as it will eat out alive. Stay away of creepy spots, collect some clues and dues, and try to survive playing this crazy scary game.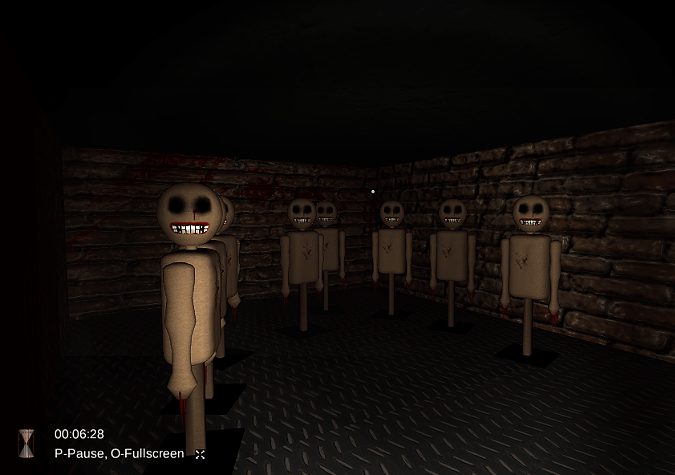 The famous PewDiePie youtuber almost died of a heart attack while playing the game. He recorded playing Timore game but was too scared to complete it
With at least hundreds of youtubers trying to complete Timore game, all failed along the way… Their records show their failure, but at least they tried.
Can you give it a try? Timore expects you to play, and enter your name high on the y8 leaderboard!
WARNING: this game is extremely scary, play it under your own actions.