This one ?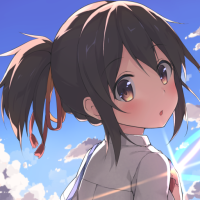 idk. its your choice if you like anime or not. i know i like anime.
I mean its more beautiful than my current avatar?
i dont have any opinion on females looks.
Your choice like no one is telling you to change it.
I did this alone and it looks like the anime its The winner
hey wanna have a friend group with max and juizz and fashista?