Run to Fit is a healthy habitual regulator game to play only on y8.com


. Staying fit is really important to move on our daily life cool and fun. This game shows the best example for which benefits for with situation in our life style. Just play this fun game and explore the fitness world around u :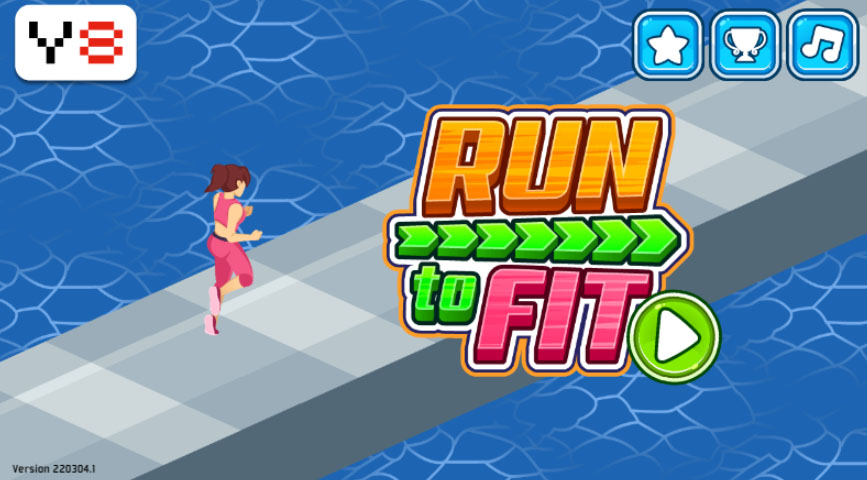 This game is mainly about clearing the levels which are filled with obstacles and traps.

All you need to collect the food which is healthy sometimes and junk food sometimes.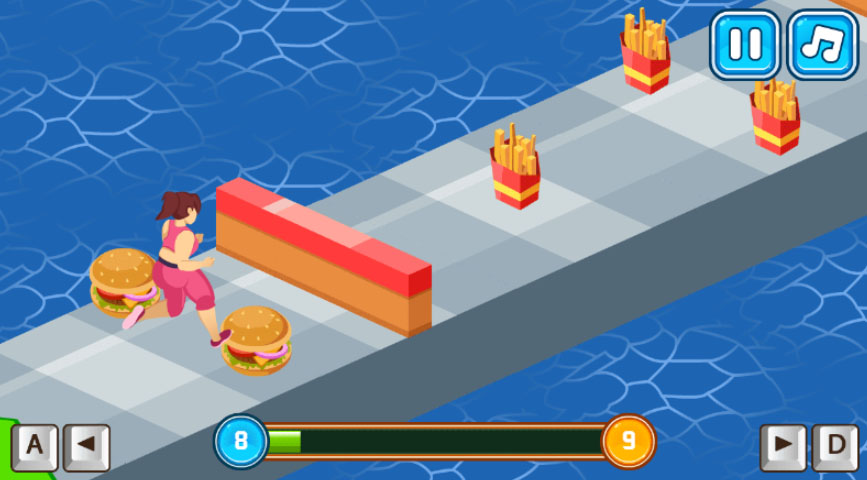 Collecting different food will have various impacts on your body fat, there are two types of foods here we can see on the levels, one is hunky funky junk food, and other is cool vegetables with are really good for our health.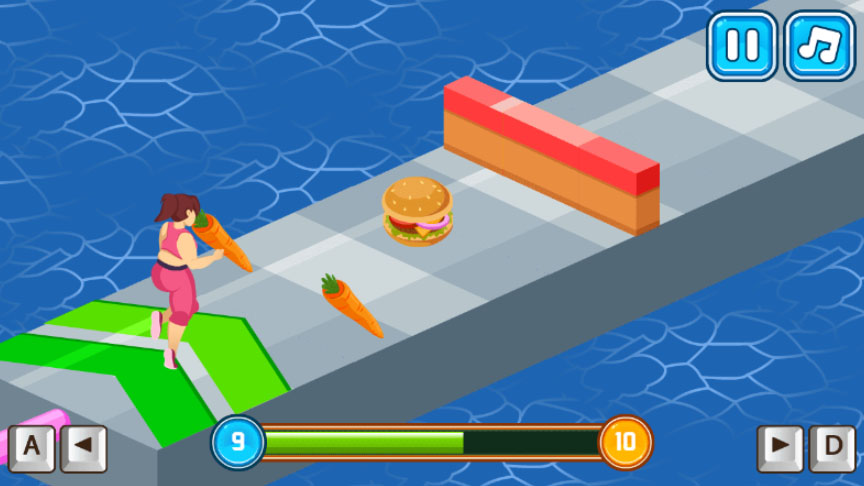 Here in this game, the main task for us, jump on the barricades and break the glass obstacles, balance on the logs, run on the glass base, All these you have to manage your body fat by collecting healthy vegetables make you fit and if you choose junk food you will become chubby. So choose according to the level and clear all the levels.

: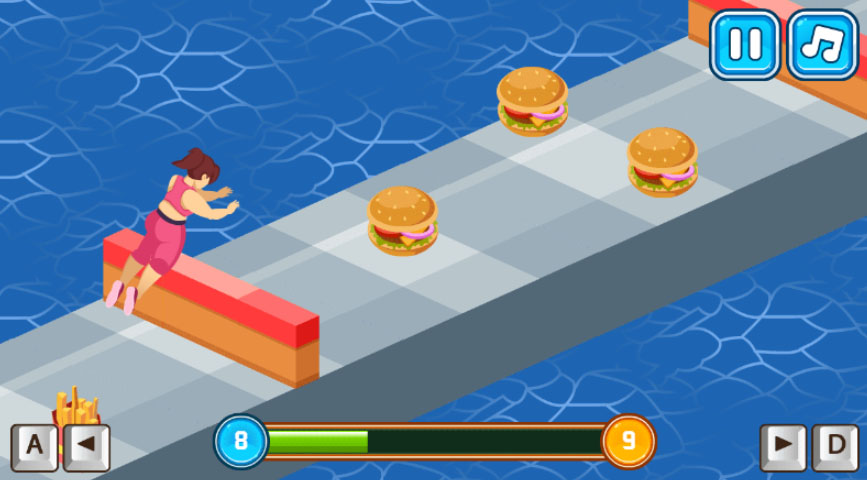 Sometimes you need to be vice versa, like choose to be fit and chubby to clear the obstacles, chubby you can break glasses and slim you can jump on hurdles.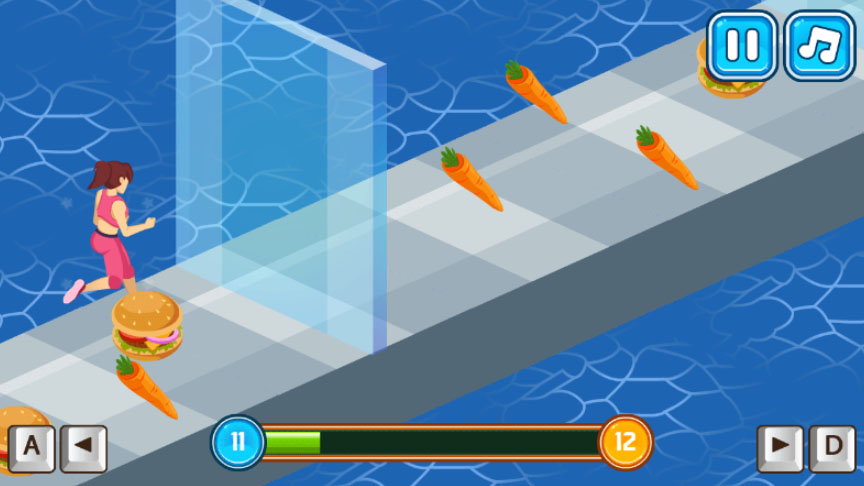 Being fit you can balance on the logs. If you were bulky, collect vegetables to get thin again.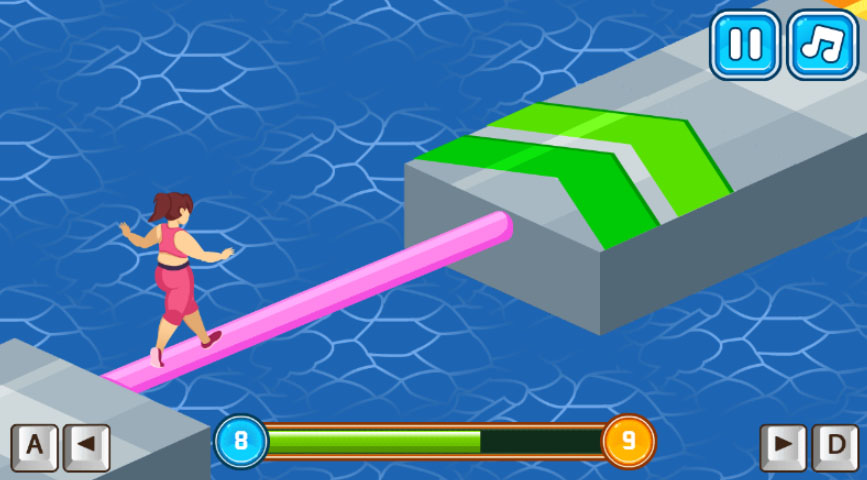 Aaah here you have become chubby to break the glass walls, so manage your body weight according and let us clear all levels.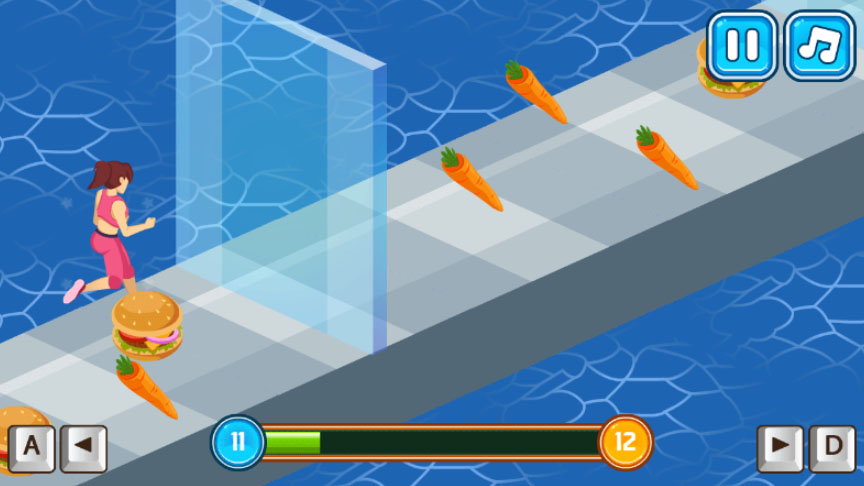 Accept this challenge to clear all levels and do same with your friends. So have fun playing game only on y8.com
How do you rate this game?