Play Robotic Sports: Tennis 3D at Y8.com!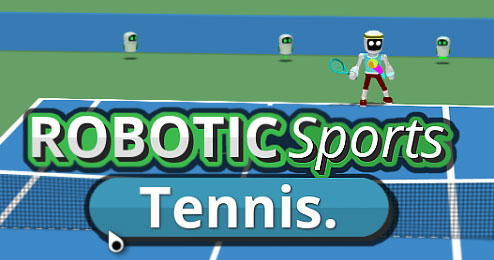 Robotic Sports welcomes you to a 3D set of Tennis Games sessions! Made by the crafty hands of the WebGL game developer Julio R. Luna R. (more details at: www.juliorlunar.com) and published by your favorite gaming site, www.Y8.com, this gaming experience puts you in control over a futuruistic AI tennis game. Game where tennis robot players are competing for the first place.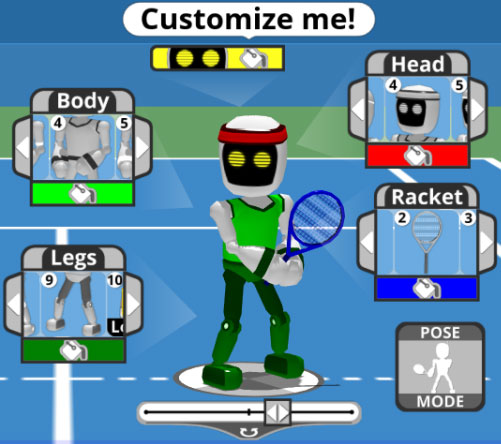 Play Robotic Sports: Tennis 3D at Y8.com!
Robotic Sports: Tennis 3D game edition, offers the following gameplay features:
Tournament: 3 different surfaces to play onto and cool robotic body parts to unlock after each victory. Heads, bodies, legs and rackets. Robots are always cool and trendy.
Practice: Practice make it perfect, right?
Challenge: Challenge the wall and hit the bullseye?! Strange as it sounds, Robotic Sports: Tennis 3D has quite a good diversity in challenging your tennis skills, so grab the racket and see what you can accomplish!
2 Player Game mode (challenge your friend and enjoy playing a cool tennis game!)
Keyboard frendly, even for QZERTY game players aside the QWERTY keyboards.
helpful How to play information
game replay
robot pose
super hits
… and much more!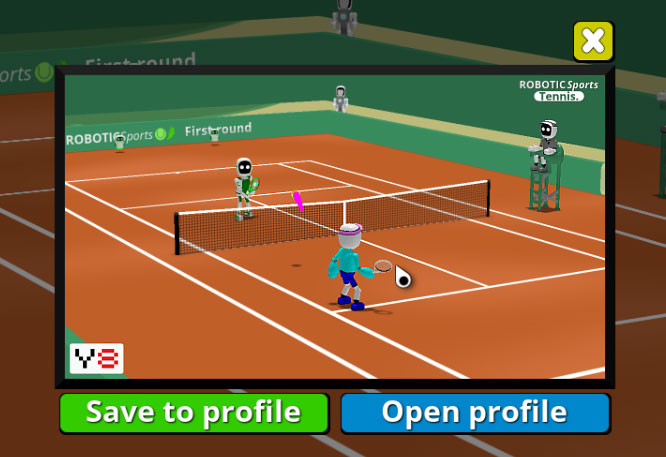 Y8 Games powered:
Online Highscore table where players all across the world compete with each other
Online Save on the game progress. All in the reliabel Y8 Games cloud system.
Online Achievements for proving your tennis playing skills
Online Screenshot sharing system. Thanks to the advanced "Customize me" feature that this game has, with the Y8 Games help you are able to share your own artistic style of robot designs, moves and much more!