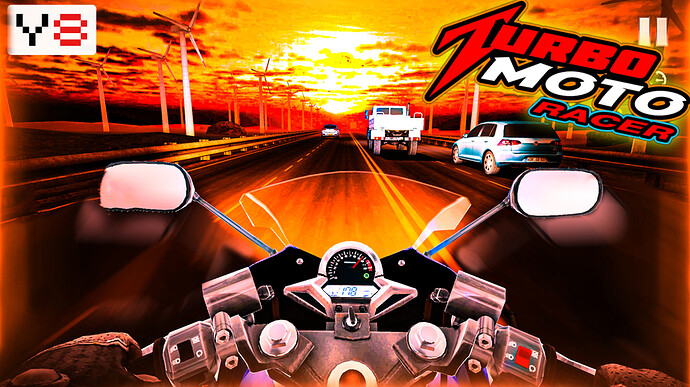 Are you a moto racer?
Or do you like racing a motorcycle on a busy road? It's always fun and high adrenaline to drive a cool motorcycle vehicle on the road
Ready to take some driving adventure and hit those top speeds? Then let's rev it up on this game! You'll be surprised to learn that this game is full of exciting features and thrill of driving a motorcycle! It's like riding it on the road in real life!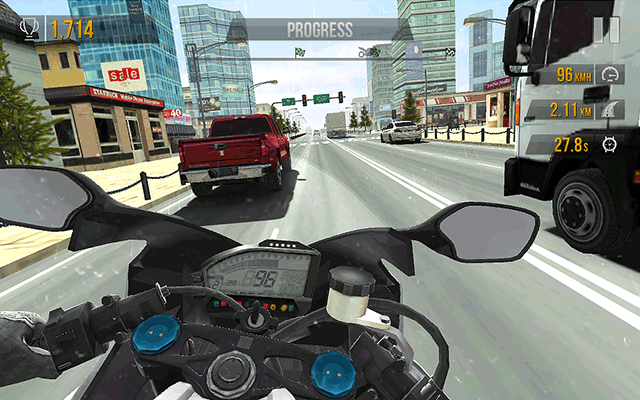 Exciting adventure to drive an awesome bike on the street!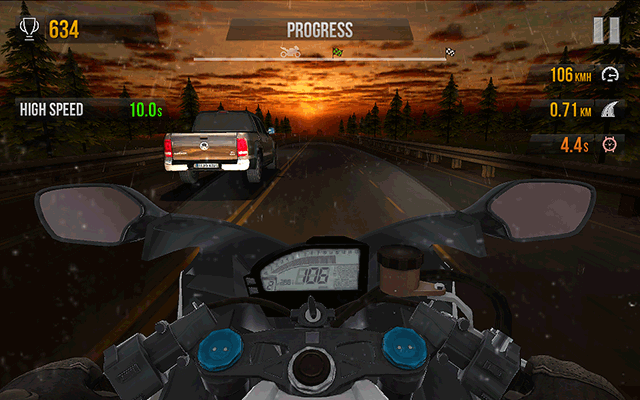 Drive at high speed on a night mode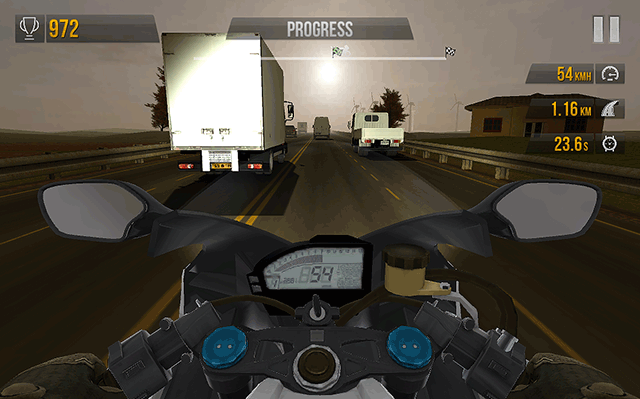 Watch out for those trucks blocking your way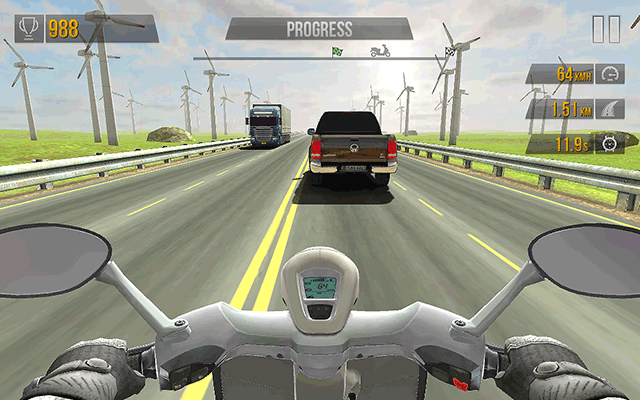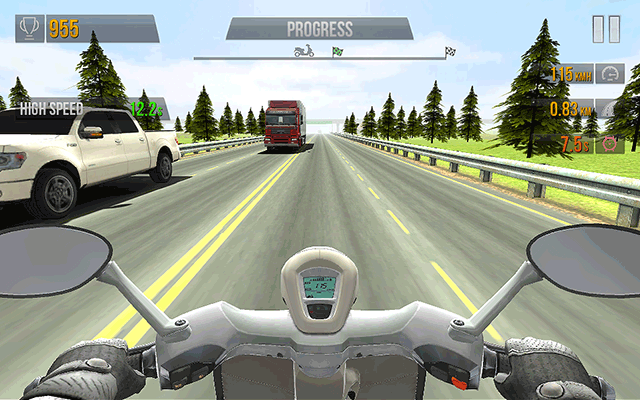 Top speed this V900-CX scoot and reach the goal on time!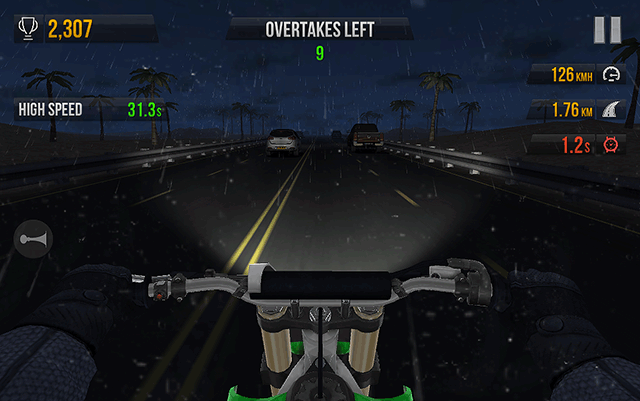 Can you overtake 10 cars in 40 seconds?
Tip: Drive closer to the vehicles but be careful not to crash on them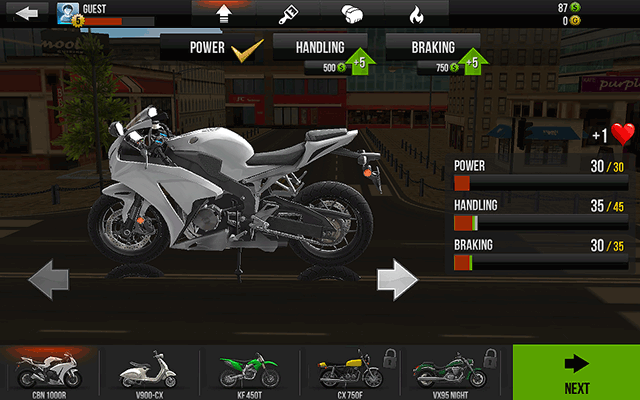 Always try to upgrade your bikes on performance features such as power, handling and braking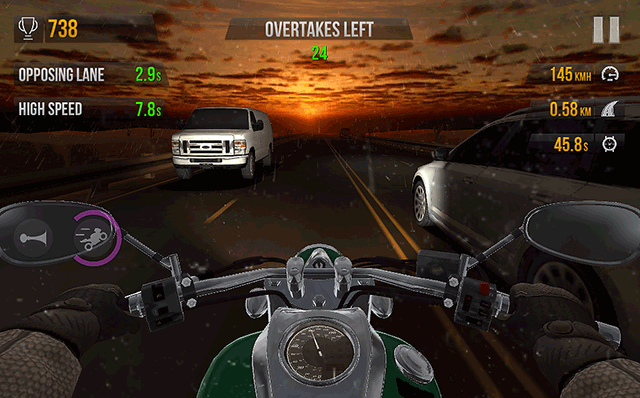 Unlock the skill to do some "wheelie" tricks
Continue earning coins for every game and use that to buy upgrades or a new awesome motor bike!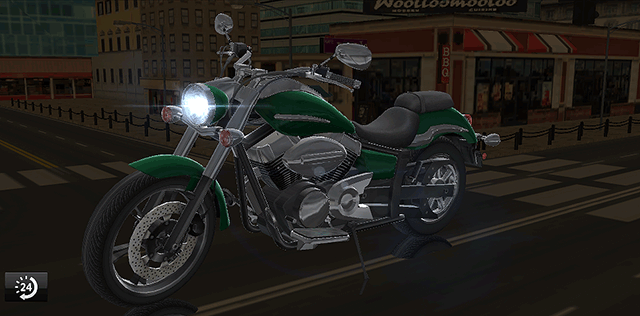 Progress to MC's with better power and good looks Don't be surprised! There's a whole bunch of selection for other cool motorbikes in the shop!
It has Daily Bonus too! Which is a good thing to add cash that can help on your next bike purchase or upgrades.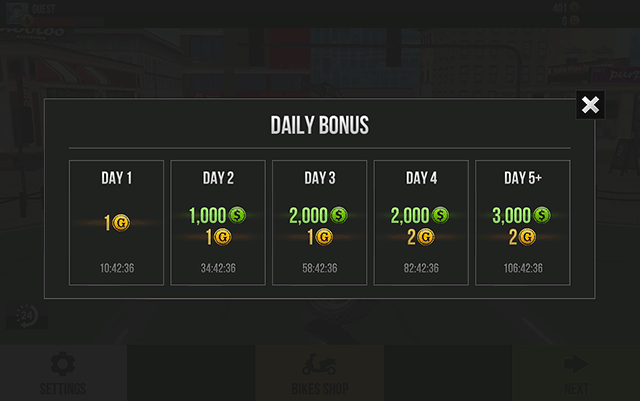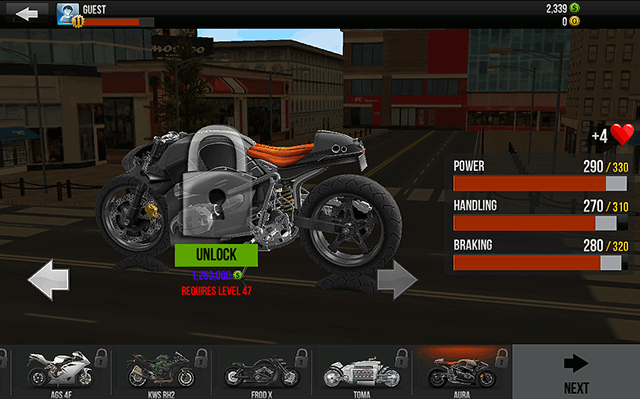 Feeling challenged? Try to unlock the top of the line
So if you like motorcycle adventure, don't miss out! This is a game you will surely enjoy. Play it here

Gameplay Video