What happens to prehistoric guys

back in their times

when they get bored? Well guess what, they race!

They build some prehistoric
vehicles that can go fast off-road on desert rocks, jungle trails and even snowy mountain slopes!

Sounds like a lot of fun!
What more? They have power ups like rocket birds

, TNT turtles

and explosive mine bomb pigs to spice up the race! Let's join the fray and start racing!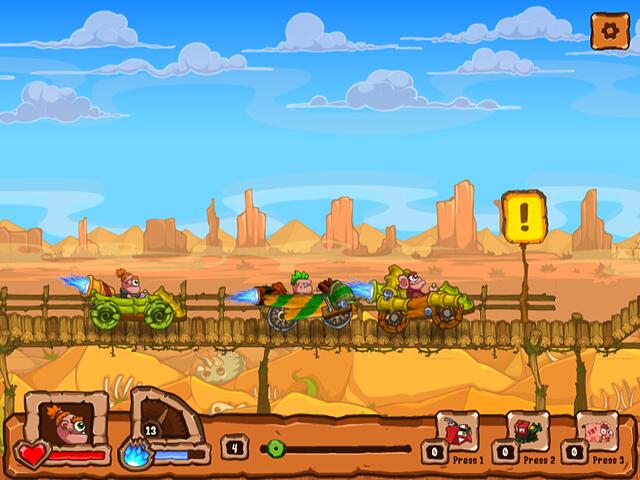 Race begins in the desert Use nitro (Space bar) to boost the speed!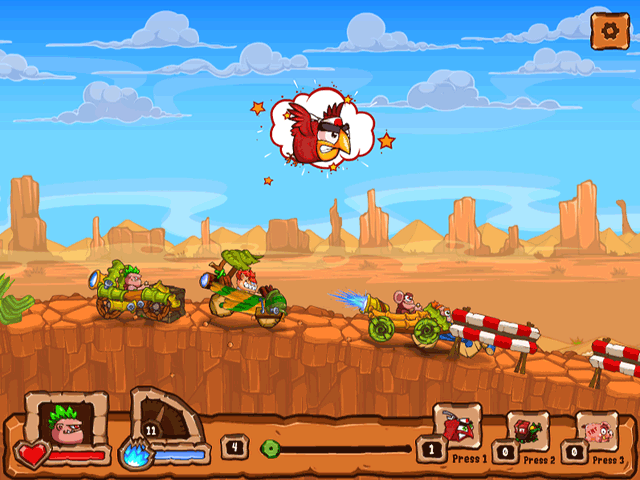 Release this rocket bird to hit the leading opponent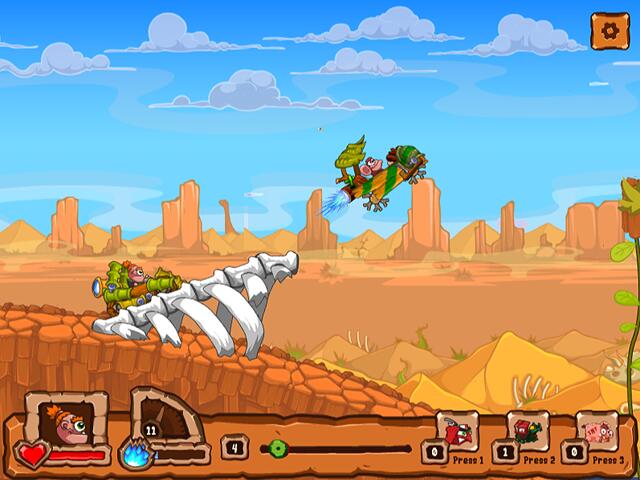 Jump right on crazy bone ramps!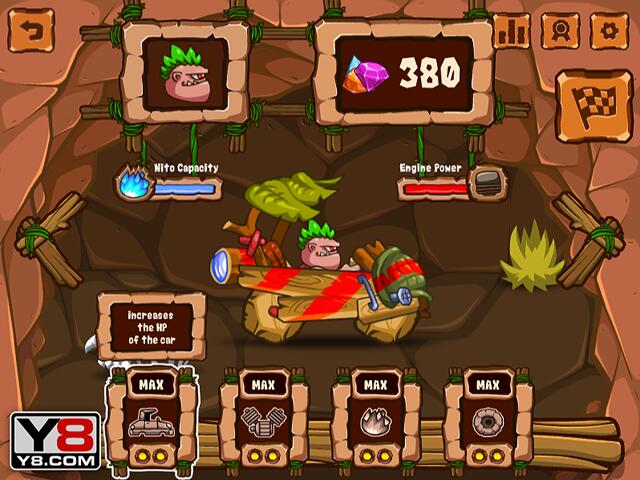 Keep upgrading your prehistoric car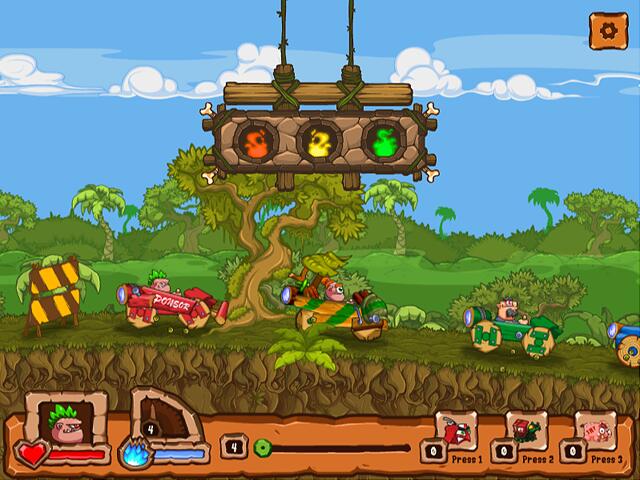 The race is turn into tight head to head battle!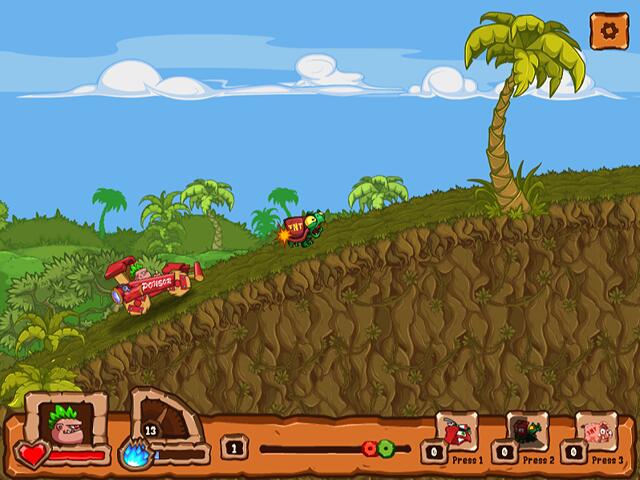 Unleash this quirky turtle TNT bomb to sneak behind leading opponents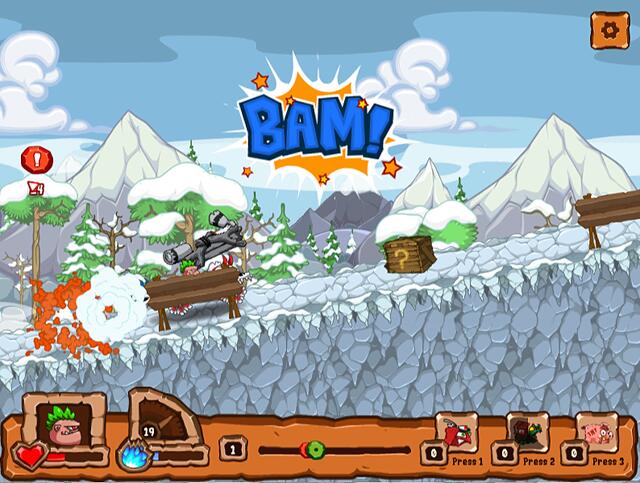 Or leave the bomb pig trap. Release your shots when enemy behind is near!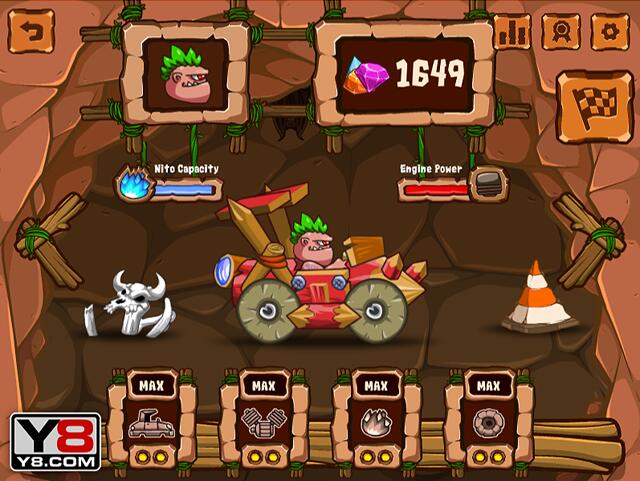 Keep upgrading and try to max out every HP, Speed, Nitro and Wheelset for each prehistoric car!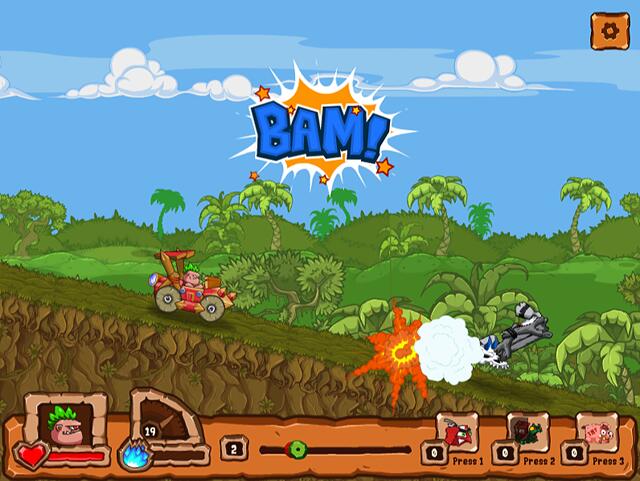 Strike with perfect timing to destroy the opponent car!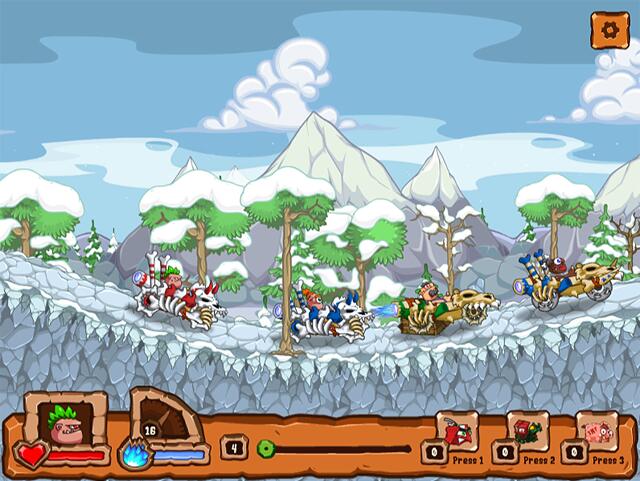 The race becomes even more exciting in the icy road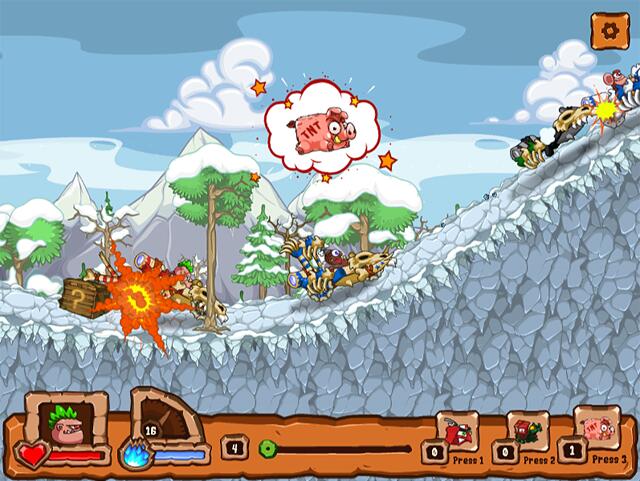 And because opponents are also heavily upgraded!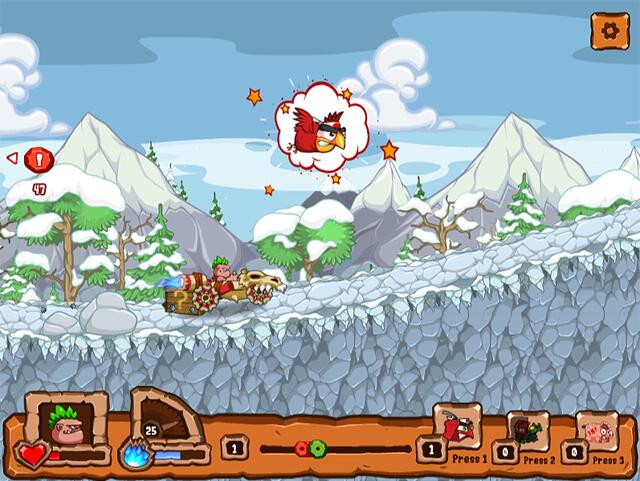 You will be victorious eventually!
Play this game here

Watch the game play here