Hello people!

The next game that has caught my eye and I want to share my thoughts on is Jetpack Joyride !
Description
Jetpack Joyride, the award-winning multi-platform game by Halfbrick Studios is finally available as web game! In this endless running game, you help our hero Barry Steakfries escape the lab. As the game proceeds, you will gain on speed, and it will get increasingly hard to avoid the zappers as well as the missiles that will randomly dash at you.

The background shows lots of fun little details and the slightly pixelated look of Barry is rather charming. The iconic Jetpack Joyride music sounds like an upbeat mix between Jazz, Electronic, and Rock. It for sure fits the mood of Barry's adventurous endeavor. The gameplay is smooth as the response to the mouse click is fast.
Barry can stay in the air for an unlimited amount of time. Adjust the altitude by clicking and releasing the left mouse button.
Walkthrough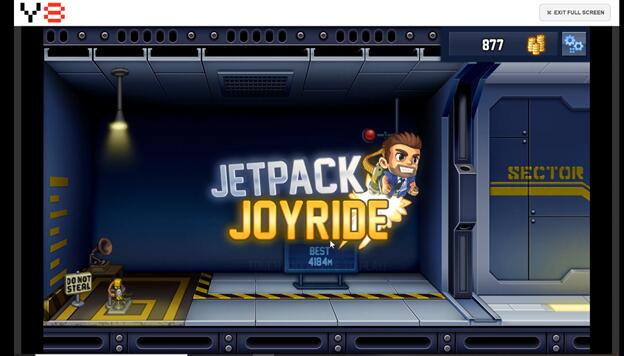 Let's start the game!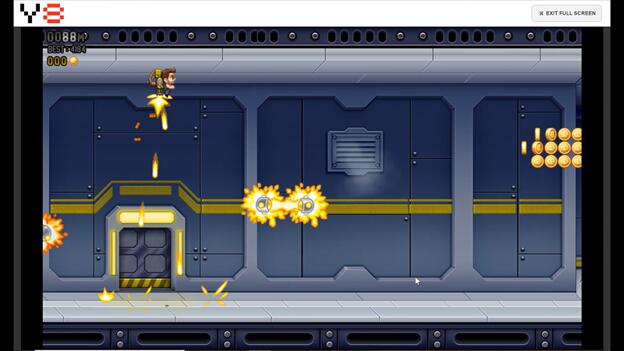 Fly high little guy!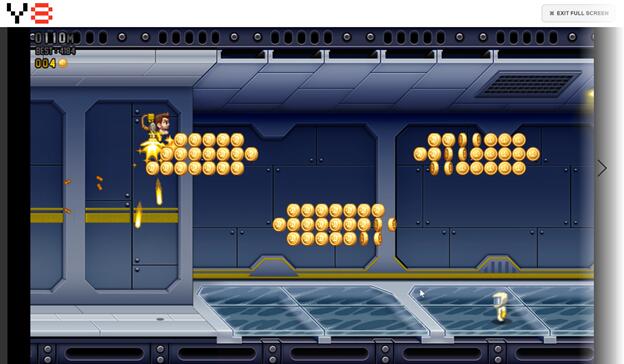 Don't forget to collect the coins!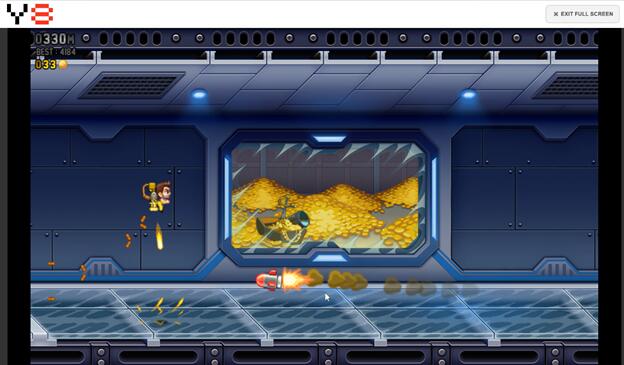 Watch out for the missiles!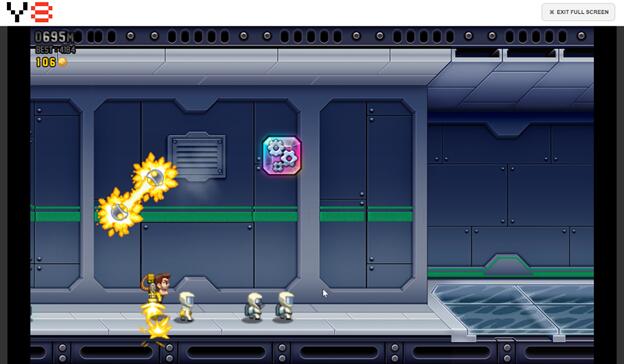 I wonder what's in that mysterious box…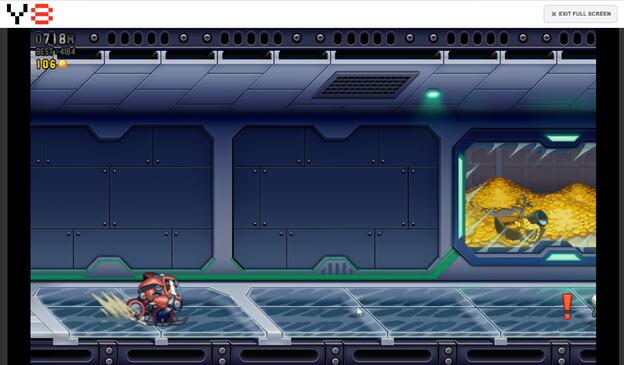 The box contained that really cool suit that they call 'Lil Stomper'.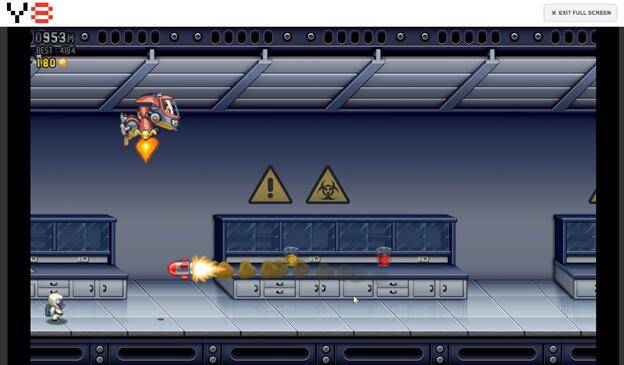 I feel like Iron Man.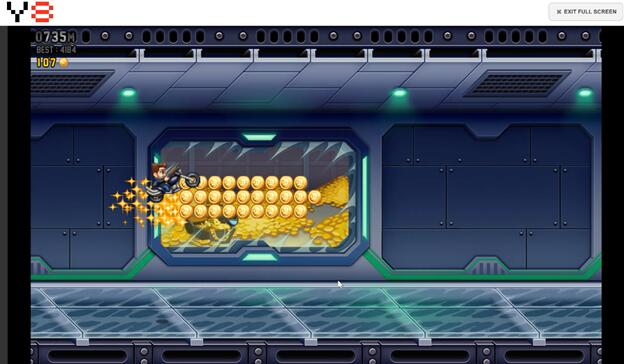 Another time, I got this badass motorbike which made me super fast!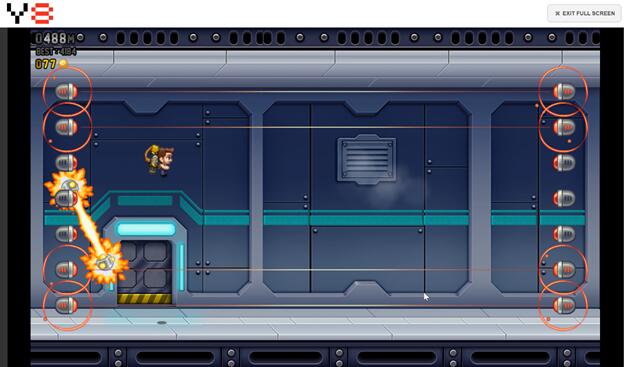 Wait, what is this?!


Whoops! Didn't know those were a thing.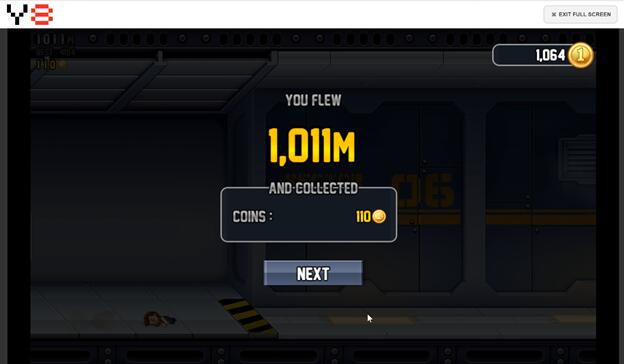 Alright, done for today!

Verdict
First of all, I was surprised by how difficult the game actually is! On my first try, I ran into a zapper after 20 meters.

This game needs a considerable amount of concentration and attention. Getting hit will immediately end the run and you will have to start all over again. Even after I got the hang out of it, it was hard to get past the 1 000-meter mark. If you are bored and looking for a fun and challenging pastime, this is the right game for you. It will definitely keep you entertained during the dullest moments!

Have you played the game yet? Let me know how far you got!