Welcome Generals !
★★★
★★
Let me show you a new Strategy and Idle Game that you can play for free at Y8.com: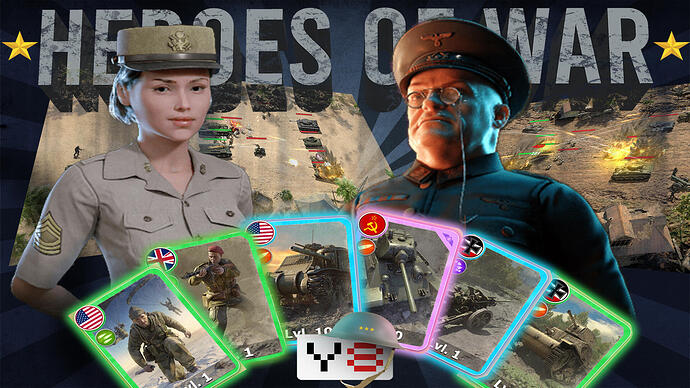 This game is about a military campaign for the liberation of Europe and take place during the WWII
era.
————————————————
Base Management
"Who desires peace prepare for War"
In a fairly classic way, the game begins with a small tutorial, not very long, to teach you the basics of the gameplay.
Then you will find yourself in your base, a very important place for the continuation of the operations since it is from here that you will be able to improve or recruit units, participate in new missions, build new production buildings, collect resources, etc.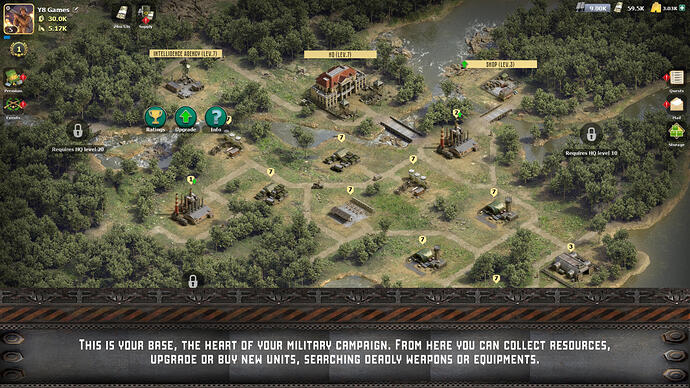 The "idle" part of the game happens to be that resources are produced continuously even when you are not in the game;
————————————————
Historical Context
"If you know the enemy and know yourself,
you need not fear the result of a hundred battles."
What would a war game be without armies, you will say?
Well, you will be served as there are no less than 80 different types of WW2 units, all modelled very realistically. From simple infantry to heavy tanks through artillery units.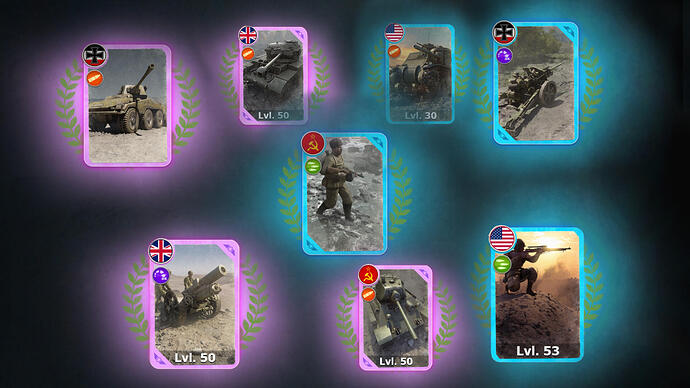 Each unit has its own presentation card, showing his specs.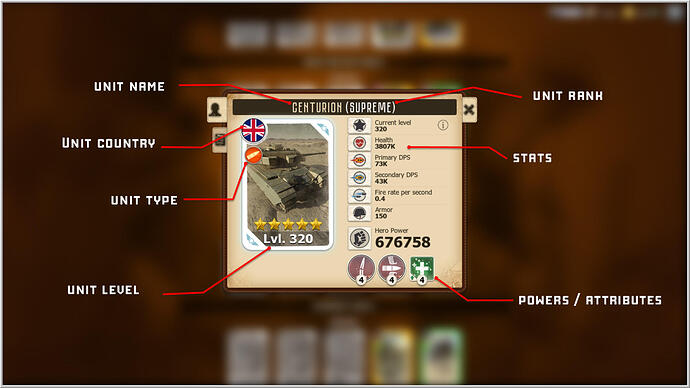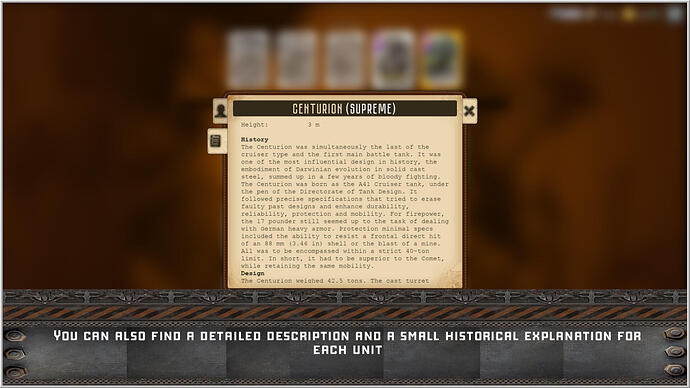 ————————————————
The Campaign
"So much to do and so little time"
The campaign in Heroes of War is mainly situated in Europe (with an exception: Tunisia). The map is quite huge with many, many battles to win, which augurs a fairly substantial lifespan for the game.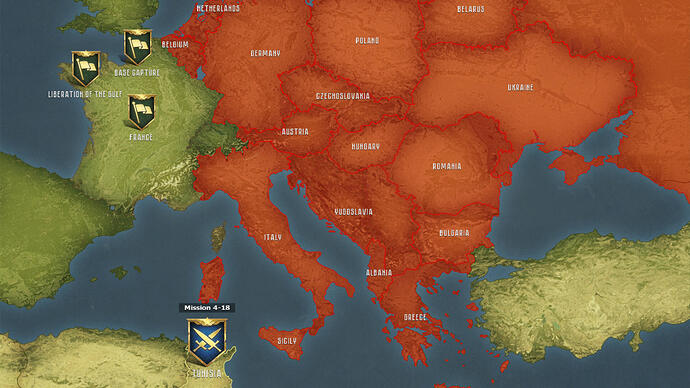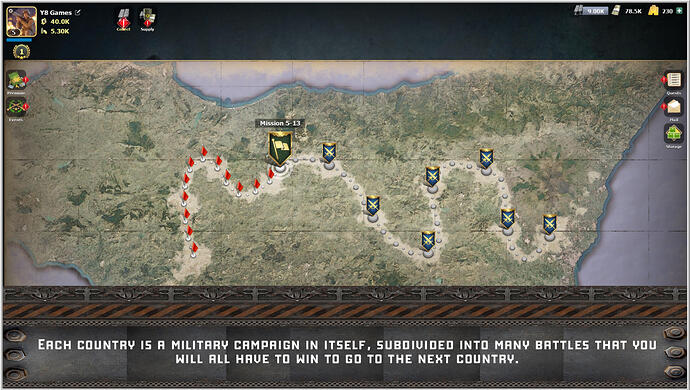 ————————————————
The Battles
"Everything in war is very simple.
But the simplest thing is difficult."
The battle system in Heroes of War is quite simple and, at first glance, may look not very strategic.
This is not totally right.
Yes, this is not a 4X strategy game, but you have to select and place the right units in order to win against your opponent.
Infantry is effective against other infantry troops and, once the opponent's infantry has been annihilated, it will attack the enemy's artillery.

Tanks are the backbone of your army. They attack other tanks, and once they destroyed them, they will attack infantry or artillery.
Think wisely before sending your troops to hell! Press start and the battle will run automatically.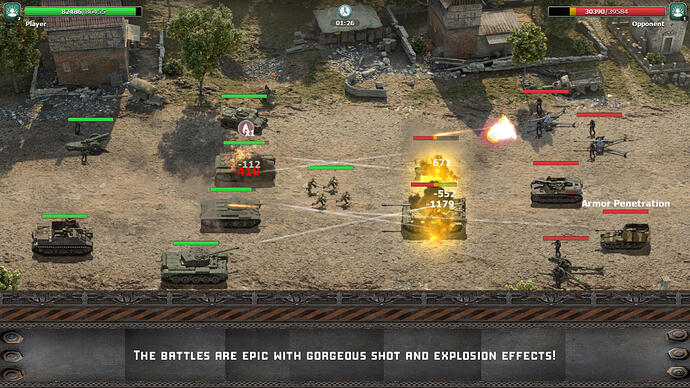 ————————————————
Gameplay Video:

Game Link:

Did you like the game?
Yeaaah!
Not bad
Could be better
Meh.