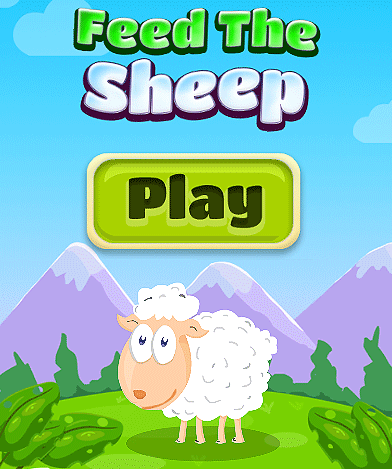 Click and drag to match the vegetables in order to Feed the Sheep with her favorite veggies,



which are on the boxes right of the sheep. When you reach the numbers of required vegetables, sheep is full and the level is well done, so you can go to next one.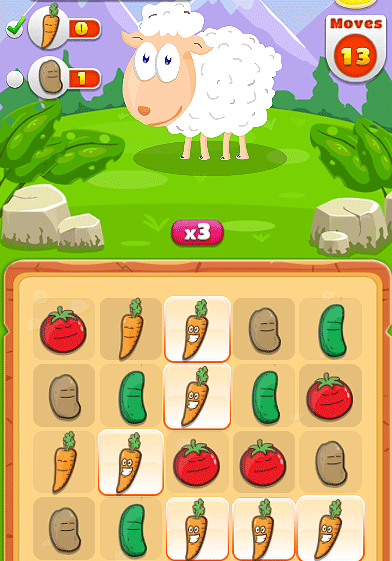 The only rule you need to respect is the number of moves. Try to finish feeding within the given moves, and you won't have to restart the level from the beginning.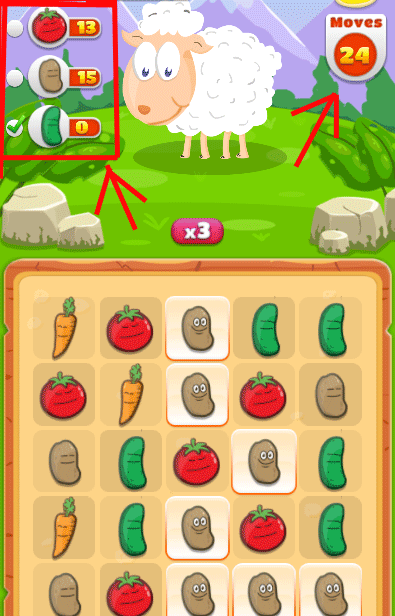 Every animal needs a little to be happy, something we humans can easily provide. Food, shelter and if they get a little more attention, they will be overjoyed.
Make this little sheep happy by feeding her which in this game she only needs that.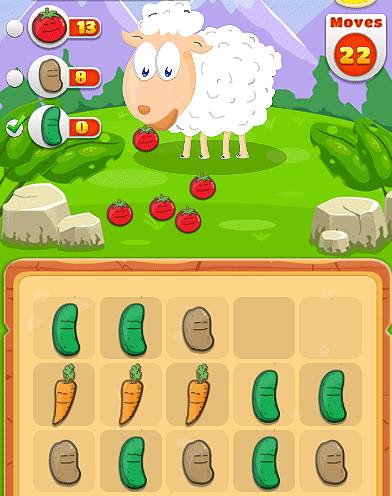 In every level sheep will ask for different vegetables, try to collect them for her.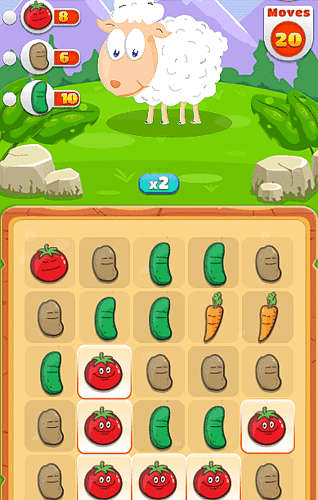 Enjoy playing

Feed the Sheep on y8.com.