Welcome


Funny boxing game about sports and drunken fun!
Drunken Boxing with ragdoll physics
Game has 1P and 2P mode and interesting opponents who want to destroy you

Become the champion of drunken boxing in this game. Get ready to roll the sleeves and deliver a good knockout punch to your opponent's face.
Very simple controls, you can see the full list of controls in the screenshot for two players.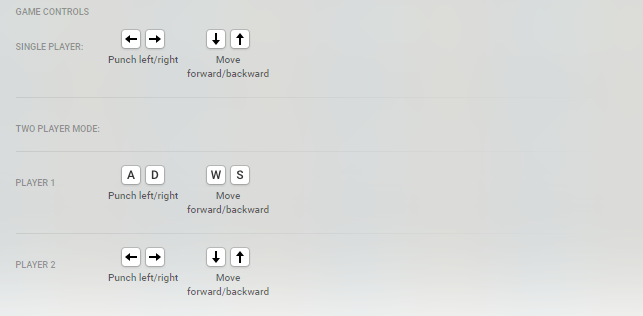 Oh, it looks like your character is drunk. Start a drunken fight in the ring, but you have to be careful! One punch can knock you out.

Save you energy, always watch out for your Energy Bar! If you run out of energy, it will take a while for you to recover.
Play now for free!

Every box will be interesting and crazy!


Join right now and play with your friend!

Gameplay Video