TNT Bomb is a one unique game where you have to deal with lots of bomb explosions!

Do you like the idea of playing as a bomb technician? And your job is to destroy structures!

Maybe you can identify the right explosive devices to use so you can destroy the structures perfectly.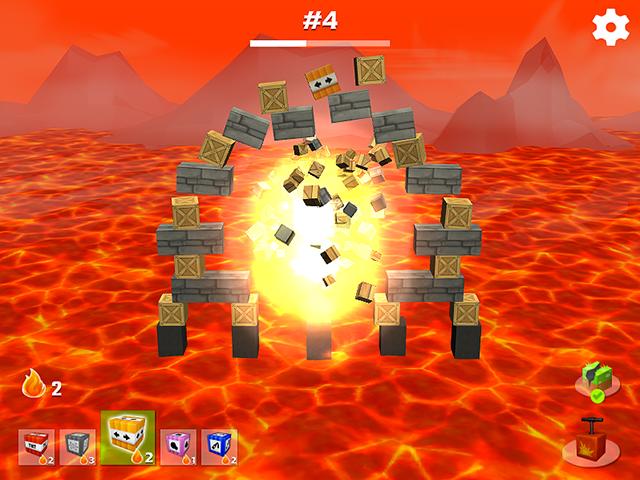 If you feel thrilled at the sight of huge bomb explosion then this game is definitely for you to try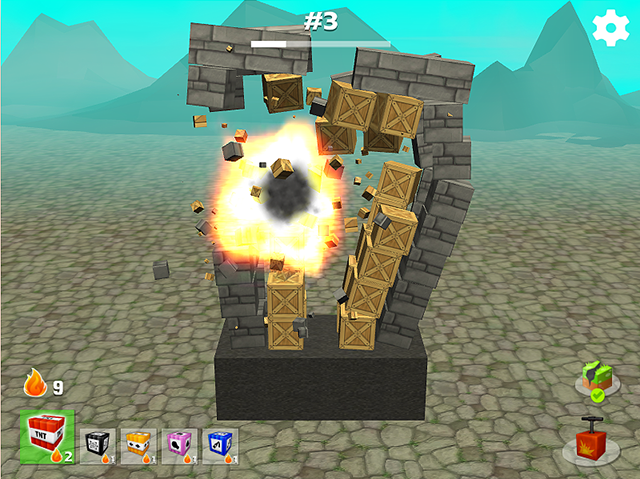 Let's define first what a TNT is TNT is short for trinitrotoluene. A yellow, crystalline compound used mainly as an explosive. It can only explode by means of a detonator and is not affected by shock.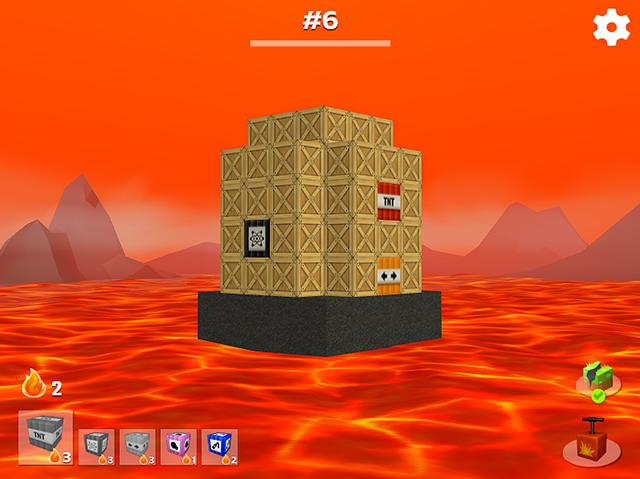 So basically, you will have to destroy a set of block structures like this one Just pick the explosives and put them strategically on those blocks.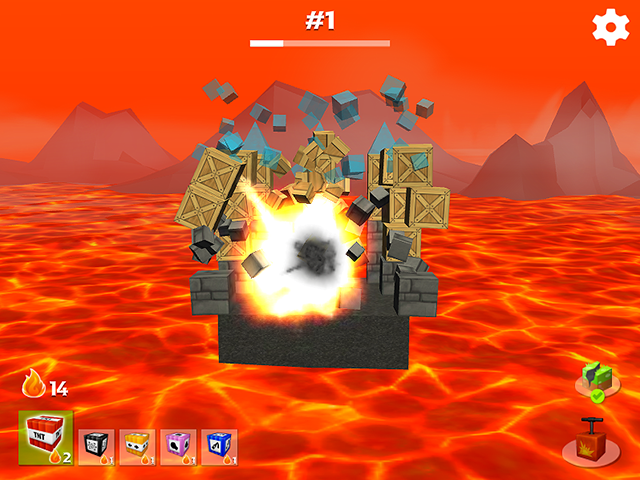 When all the explosives are set! Hit the detonator!! Just make sure all blocks are destroyed
There's also a powerful ultimate earthquake to use but for only one time, Use it to destroy remaining blocks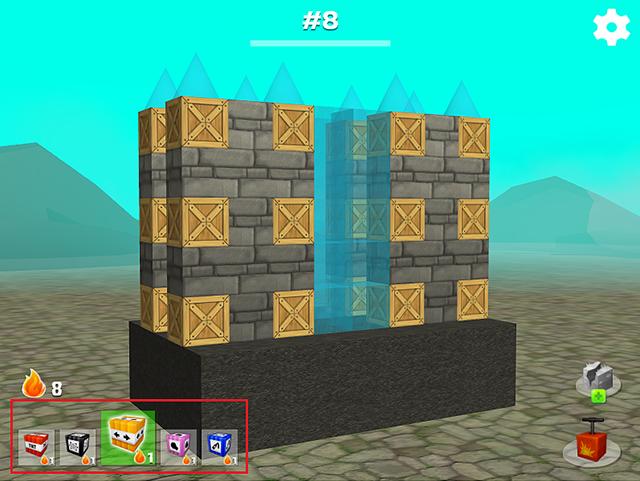 You will see on lower left side, there are 5 types of TNT available to you. Each has different characteristics and can be used to blow up different materials. try them out and see how they work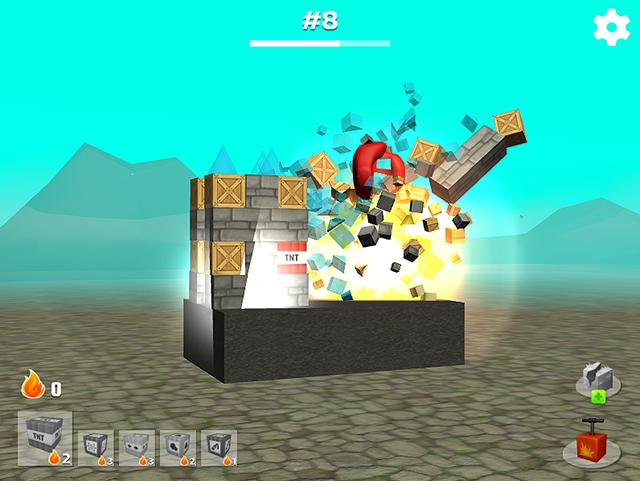 At hard levels, think about the "chain reaction" to get the job done. The number of bombs per level is limited, so you'll have to think about how you'll line them up. Can you handle it?
Sounds fun? Enjoy playing this game full of explosives and physics puzzle here at Y8.com! Play it online or in your mobile touchscreen devices.
Play this game here