Y8 Games proudly presents you the newest, coolest and best Crypto Game there is!

CryptoServal.io is the newly released crypto-collectible game running on the Ethereum coins. Buy and sell wild animals as you slowly advance in fight versus epic bosses from all across the globe.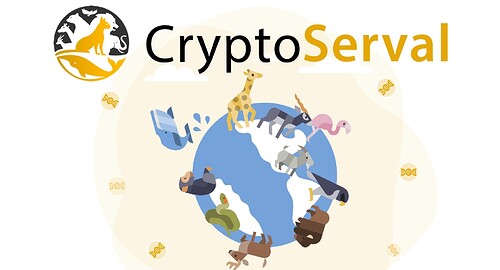 Invest in a crypto based game where the players are using smart contracts running on the Ethereum blockchain in order to play the game. Each animal is unique and one-of-a-kind and most importantly, is 100% owned by you meaing it cannot be replicated, taken away, or destroyed.
CryptoServal.io price of animals, for 07 November is 2018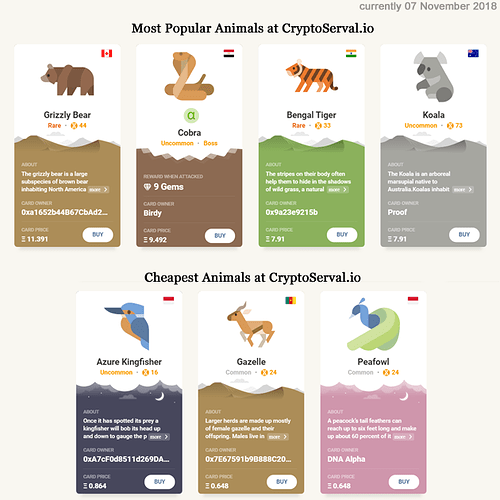 and for upto date updates, check the CryptoServal Marketplace link:

For more information about how to play CryptoServal.io and how to invest your Etherium coins, feel free to visit the FAQ section:
www.cryptoserval.io/help