Greetings folks!
Let's dust off this game which is a few years old but hasn't aged a single time!
A city ruled by bad guys and corrupt cops… Welcome to Crime City !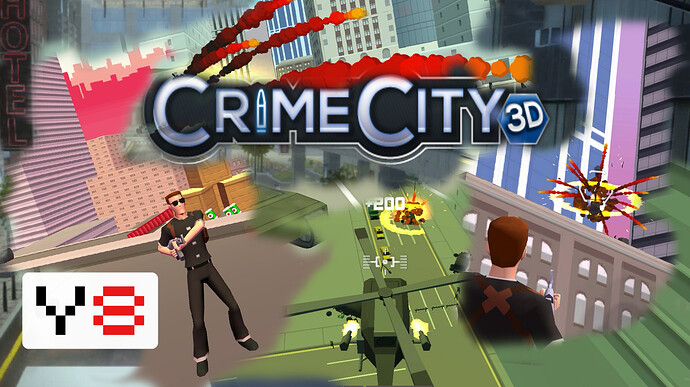 To clean it, we could only send the most badass and indestructible of agents!
Imagine a game at the crossroads of a GTA and a Serious Sam: you get Crime City!
Full of adrenaline, this action-packed (and explosive) game will thrill fans of hard-hitting games.
Try to blow them all up! To do this, use powerful weapons, grenades, shotguns, rocket launchers, machine guns, tanks, helicopters or turrets!
Completely in 3D and completely free this game is playable only on Y8.com!
What are you still doing here ?! Come on, this town is not going to clean itself up!
Play the game here

Gameplay video