The second installment of our popular Crime City 3D series is here. In this game, you play to eliminate all the crime in Y8 City. As you play through the 150 + missions remember to clear out any mafia members that you may run across. You can also steal any vehicle you could possibly want, cars, tanks, helicopters you name it! If you see it you can take it just simply walk up to the vehicle hit enter and take what's yours.
The game comes integrated with our id.net high score, online save, and achievement API.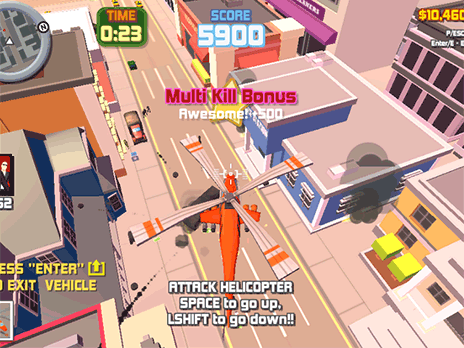 Fly In Helicopters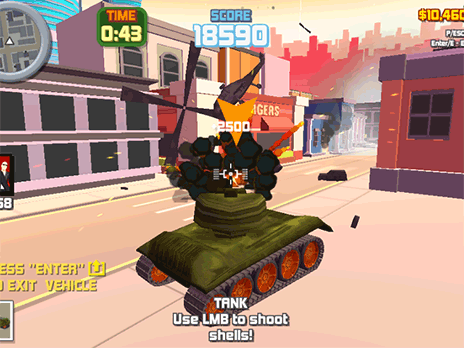 Or Travel around in the explosive tank!