Greetings,
In these uncertain times of a global pandemic, what could be better than playing a game that talks about … a total pandemic, isn't it?
What a joy to see our beloved virus born and then growing and spreading all over the world causing death and panic everywhere.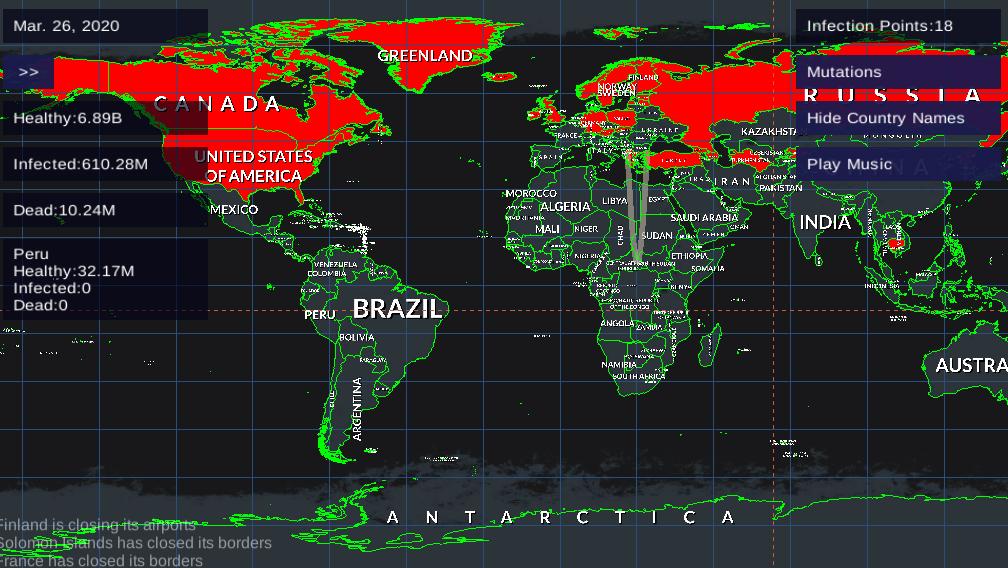 In this simulation, you can also make it evolve by bringing it mutations which will make it spread by other means or which will cause other physiological damage to its victims.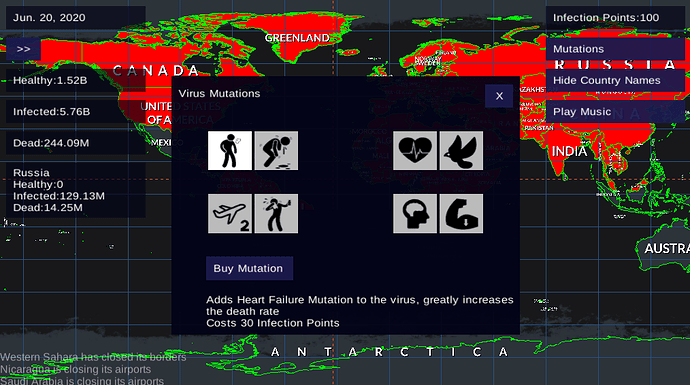 A single objective to contaminate the WHOLE world.



Will you be able to win? Play it right here, right now!