Are you ready to play a game where your goal is to become the best boxing star?

This game lets you experience what it takes for a boxer to build up his career one fight at a time!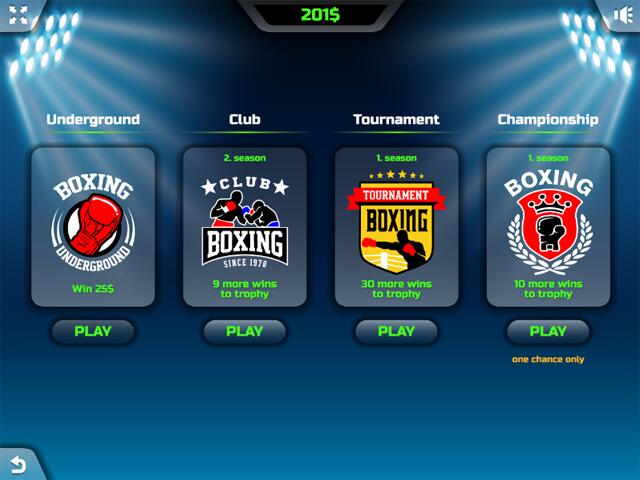 Start fighting in the Underground boxing matches. There are lots of exciting boxing fights to come! So keep going! Will you dominate the Club, Tournament and the Championship match?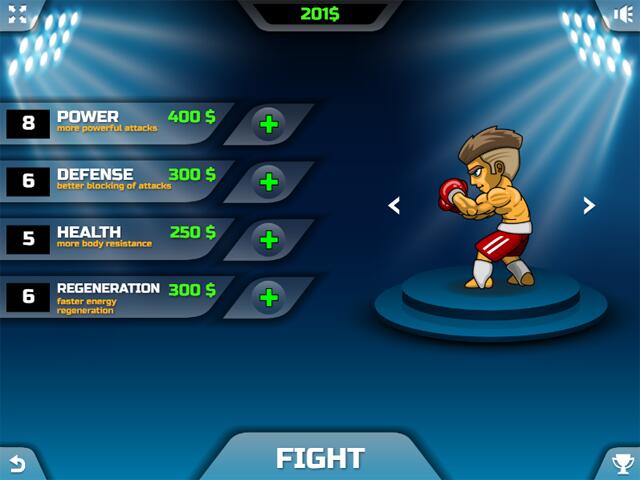 Build up your skill in boxing by continuously upgrading your skills such as power, defense, health and energy regeneration.
Slug it out in the ring! Get higher points to win the match!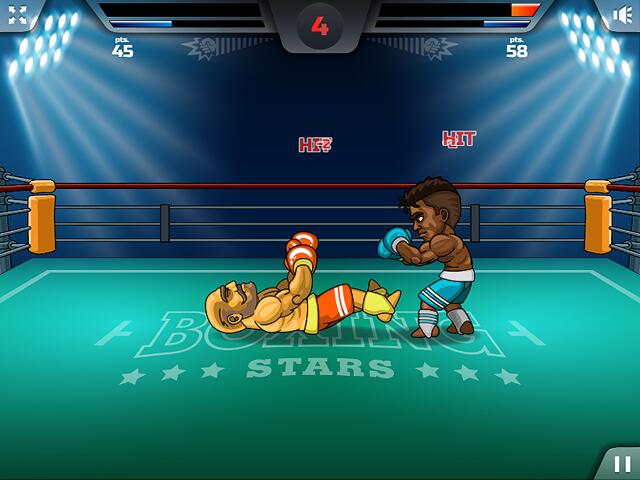 Knock out opponent!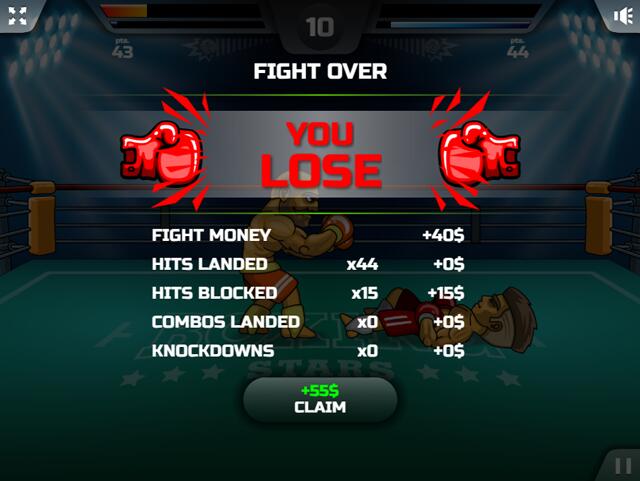 You get lower pay when you lose a fight. Bounce back in your next fight!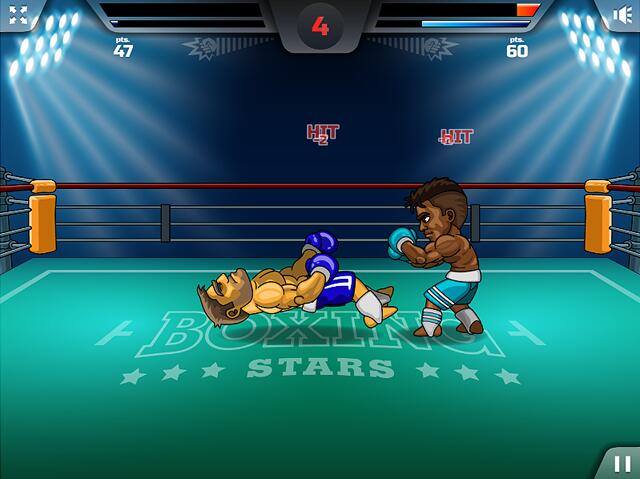 Knock out opponent with power punch!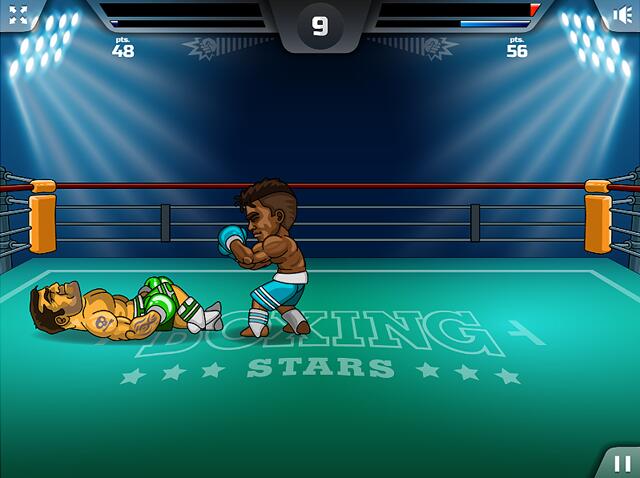 Good reward when you see your opponent down on the floor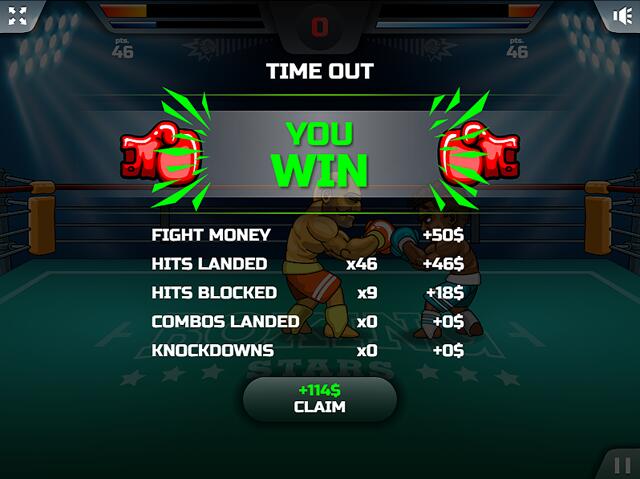 See your stats each fight finish!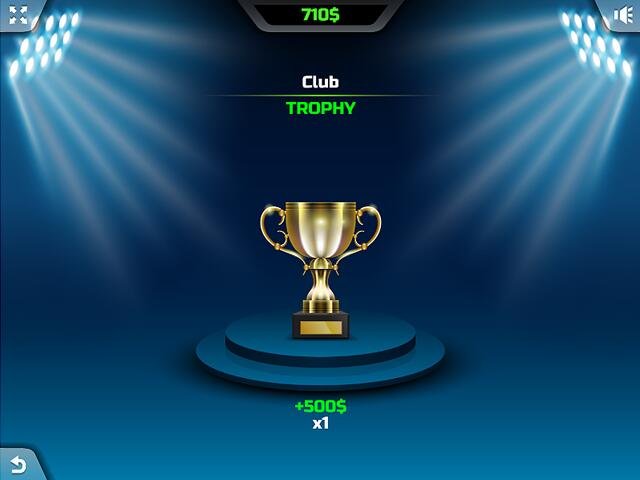 Will you be the ultimate boxing champ? Enjoy playing a boxing career like a real pro boxer always leveling up for a big fight! Share this game with your friends and keep playing it here at Y8.com!