Anti-Terror Strike is First Person Shooting (FPS) game where you play as a one-man military counter insurgency

soldier with specialty in rescuing hostages and keeping the neighborhood safe from terrorists.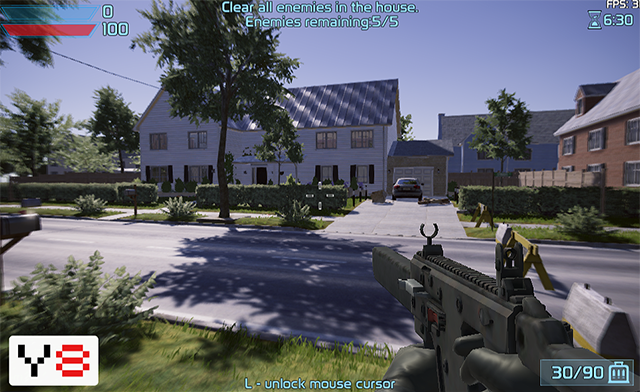 Game starts in a what seems a quiet and peaceful neighborhood village.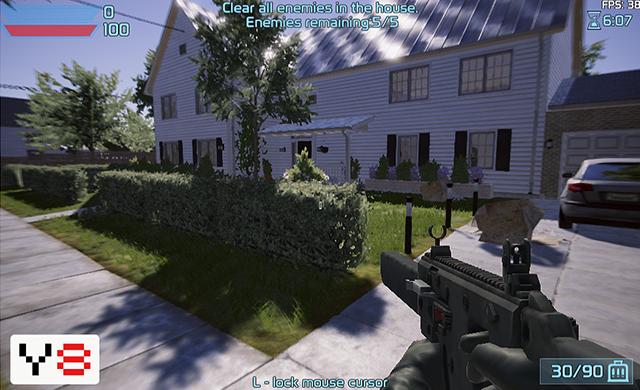 But those terrorist already hostaged the house. Clean all enemies in the house!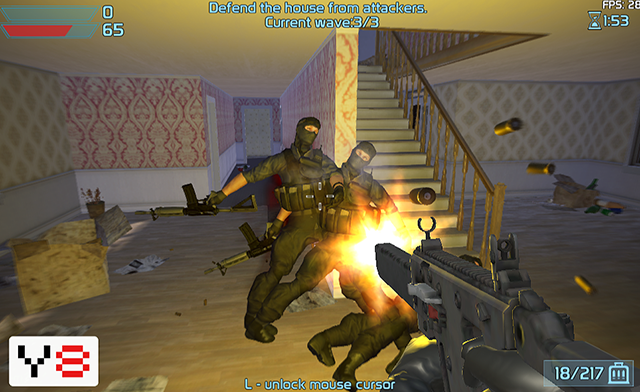 Now you have to fight head to head with these bad guys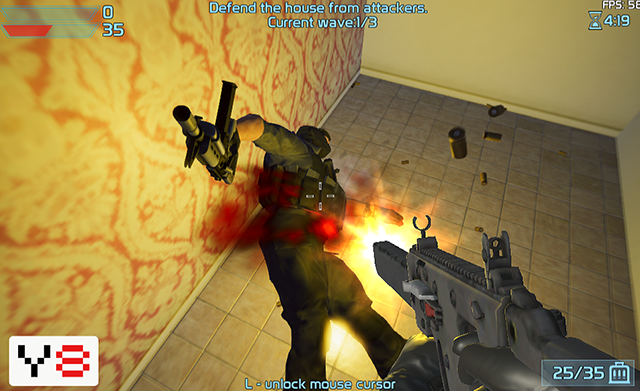 Tough enemies! You have to make sure they are dead!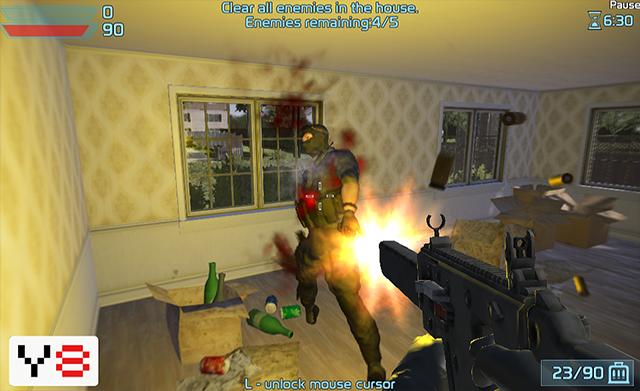 It can be a nasty sight of bloody shoot out scenes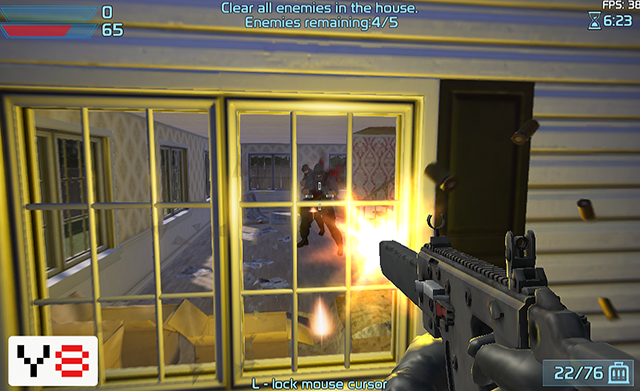 But also features enjoyable shooting gaming experience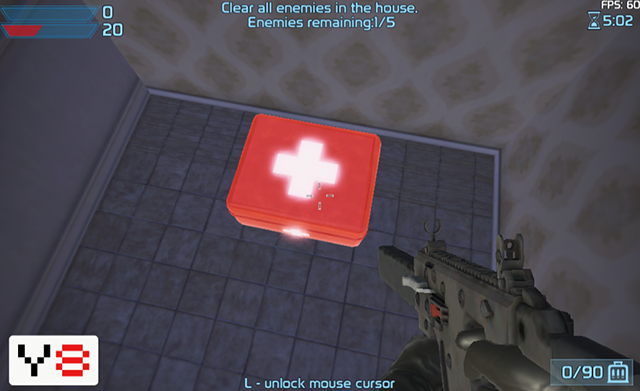 Grab first aid kits to increase health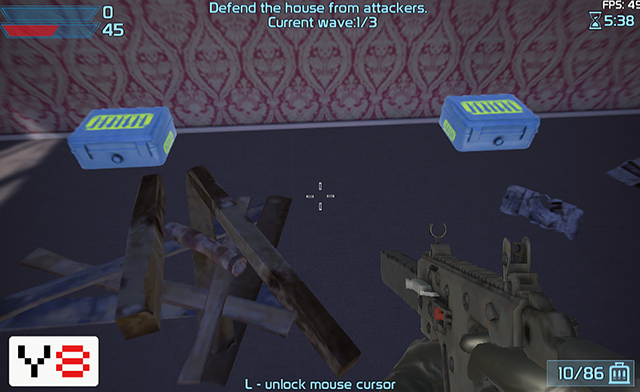 and collect the ammos placed in the rooms
The game maybe be difficult to play because of the limited ammo and first aid kits. But you have to manage to fight more efficiently each mission which will take maybe a few rounds of tries to master. Restore the peace in the neighborhood! Upgrade your weapons to Stay alive and survive! This game has Y8 High-score and Y8 Achievement features as well. Enjoy every rounds of action in this game!


Play this game here